The Best and Worst Dressed Bollywood Celebrities of This Week
As the pandemic situations are getting better, celebrities can be spotted out more frequently with obviously their masks on. With regular shoots and minimal shooting routine, every day a new celebrity look can be seen to run errands, meeting friends, and even attending meetings. Let's see who all have passed and who have failed before the eyes of the fashion police.
Move on the list of top worst and best dressed celebs of this week.
Worst Dressed
1. Vidya Balan
Vidya Balan has always amazed us with her graceful ethnics. But recently she has been seen wearing an absurd indo-western outfit that wasn't suiting her personality. From fabric to prints, there was a lot fallacious about the dress.
2. Bharti Singh
Bharti has always made people laugh but the latest dress that she wore at the airport was a failure. The yellow headband with the colorful printed dress was amiss.
3. Tulsi Kumar
In the latest photo-shoot, our beloved Tulsi Kumar tried wearing a one-shoulder pink crop top along with a frilled denim skirt. Though, it gives us nostalgia of the 90's but it doesn't match the latest trends of this era.
4. Waluscha De Sousa
Waluscha was recently seen in a show set, wearing a high-slit evening gown without wearing any neckpiece.
Best Dressed
1. Kiara Advani
This Sunday look of Kiara is totally a win as a casual and chic outfit. Neutral toned crop top, high-waisted pleated pants and blue denim jacket thrown over the shoulders, making this look a complete package. Also, the boho-clutch and golden shoes are cherry on the cake.
2. Malaika Arora Khan
Malaika Arora can be seen wearing a striped pantsuit with a white tank top. She accessorized herself well with a silver neckpiece and Shopping North South Tote. Her hairdo is also a perfect match for a black face mask.
3. Tara Sutaria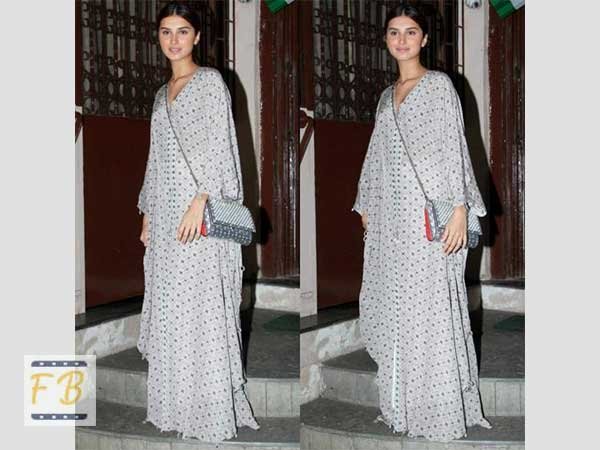 No one can do Boho-chic street style better than Tara Sutaria and she proved it with her baggy Arpita Mehta kaftan kurta with a slit in front to get a view of her silk ivory-hued palazzo pants. And sling bag with a silver chain made the look even more appealing.
4. Alia Bhatt
Alia Bhatt is giving us the airport goals with her flared high-waist denim pants designed by Dhruv Kapoor with patch pockets. She matched it with a white tank top and white shirt. Perfection is evident in her choice of accessories; from black boots, a black mask with sequined A, gold hoop earrings, tinted glasses, to a white tote bag, everything is on point.
5. Alaya F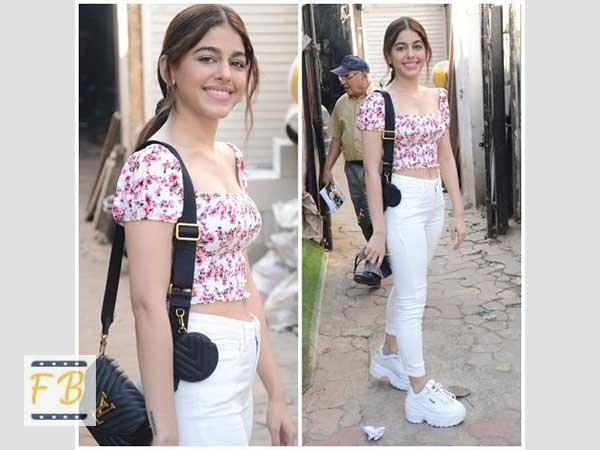 Alaya donned a pair of mid-rise white jeans with a pink floral printed crop top. She paired this with FILA sneakers, a Louis Vuitton Multi-pochette sling and neutral makeup. This simple yet sexy look is summer perfect.