A Binge-Worthy List of 41 Greatest TV Shows Ever Made in the History of Television
Comfy pajamas, a cup of hot chocolate, and a binge-worthy TV show, what an amazing combo, isn't it? We all love watching TV shows and in 2021 a lot of them are releasing every day, so getting which one to watch and which one to skip can be overwhelming. To my knowledge, there are some shows as well that were released in the past but are a must-watch. So, to clear the air and light up your weekend, I am here with my list of the top 41 best TV shows of all time that you should not miss.
From iconic British sitcoms to epic American sagas; you will find all the greatest shows ever made in the list below; so what are we waiting for?
1. The Sopranos
Premiered on HBO on January 10, 1999, The Sopranos was released in 6 seasons with a total of 86 episodes; so this American crime drama television series can take up your two-three weekends. The series depicts the life of New Jersey-based Italian-American mobster Tony Soprano and how he runs his criminal organization while balancing his family alongside.
The reason it is one of the greatest television series of all time is it has received multiple awards including 21 Primetime Emmy Awards and five Golden Globes to its name!
2. The Wire
Again, a multi-award-winning series, The Wire, is an American crime drama television series with over 60 episodes distributed over 5 seasons. Detective James McNulty and his team try their best to solve the mystery between the drug kingpins and the law enforcement agencies.
This series has received a lot of accolades including the Directors Guild of America Award, a TCA Heritage Award, a Writers Guild of America Award for Television: Dramatic series and the list goes on.
3. Game of Thrones
Game of Thrones has become a household name ever since it was released. This American fantasy drama series was so popular in 2011 when the first season of this series premiered on HBO and even in 2021, it is recommended as one of the best series to watch.
This series is an adaptation of 'A Song of Ice and Fire' by George R.R Martin's series of fantasy novels. For its amazing story, complex characters, performances, and production values, it received 58 Primetime Emmy Awards, the most awards received by any drama series.
Watch Game of Thrones on Hotstar
4. Breaking Bad
Breaking Bad is again a familiar name to most of us but if you haven't watched it yet, you are missing some serious entertainment. One of the best entertainment TV shows, Breaking Bad, is an American neo-Western crime drama series.
Available in 5 seasons and 62 episodes, the series depicts the life of Walter White, a depressed high school chemistry teacher – turned methamphetamine drug dealer. How he secures the financial future of his family after getting diagnosed with terminal cancer is what forms the crux of the story. The series has a lot of awards in its name that proves it is worth watching.
5. Mad Men
Mad Men is an American period drama that was released long back in 2007 but still had its charm alive. This television series was acclaimed worldwide for its writing, directing, visual style, acting, and historical authenticity.
You will see how Donald Draper, the creative director in New York, strives to keep a balance between his extraordinary professional life and fluctuating personal life in the 1960s; this series lasted for 7 seasons with a total of 92 episodes.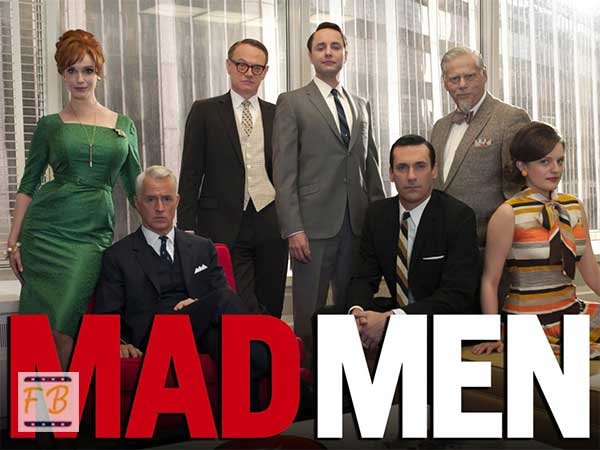 6. The Simpsons
Next on the list is the animated American sitcom, the Simpsons that has completed 695 since its launch in 1989 making it the longest-running American television show of all time.
This animated sitcom shows working-class life in the fictional town of Springfield represented by the Simpson family; the show imitates typical American culture and society. So, if you haven't watched a single episode of this popular sitcom yet, you can start your longest binge-watch session now.
Watch The Simpsons on Disney+ Hotstar
7. The Twilight Zone
Created by Rod Sterling, The Twilight Zone is an American anthology television series that ran for 5 seasons for 6 years, from 1959 to 1964 with a total of 156 episodes.
Each episode will take you through an event that is known as entering the Twilight Zone where the characters get into some disturbing situation. However, the ending of each episode is going to leave you by surprise and with a moral; this television series won a Golden Globe in 1963 and a Primetime Emmy Award in 1960 and 1961 making it one of the greatest TV shows of all time.
Watch The Twilight Zone on Amazon Prime
8. Seinfeld
Seinfeld is another popular American sitcom television series that aired on NBC from 1989 to 1998. This show is distributed over 9 seasons and 180 episodes, and you will see how Stand-up comedian Jerry Seinfeld combats life's most confusing and petty questions with his geek friends George, Elaine, and Kramer.
Seinfeld was critically acclaimed as one of the most influential sitcoms ever made.
Watch Seinfeld on Sony Pictures
9. Lost
Lost television series went on to entertain the audience from 2004 to 2010 with 121 episodes distributed over 6 seasons. The series got so much praise and appreciation and was recognized as one of the greatest series of all time; that is the reason it has received a lot of accolades including a Golden Globe Award and a British Academy Award.
This American drama television series is about the survivors of a plane crash stranded on a mysterious island witness the elements of science fiction and supernatural activities.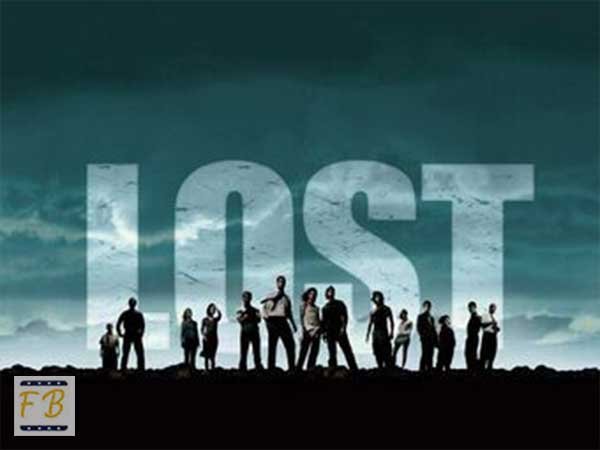 10. The Office
The Office, as the name suggests, explores the everyday lives of employees that work for a fictional paper company. Created, written, and directed by Ricky Gervais and Stephen Merchant, this British television sitcom, is available in 14 episodes distributed over 2 seasons.
It was one of the most successful British comedy sitcoms ever made; hence received a lot of nominations and awards.
Watch The Office on Amazon Prime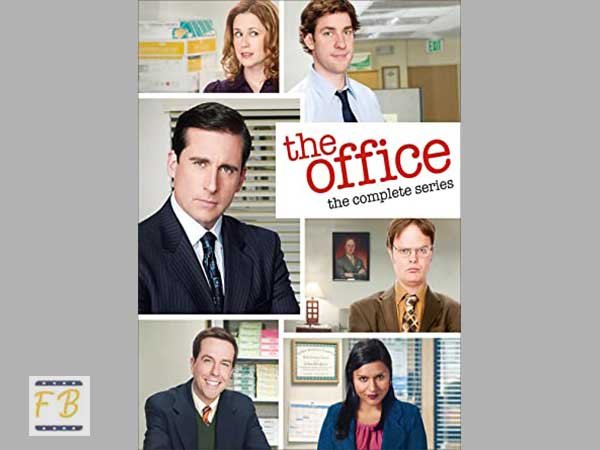 11. Saturday Night Live
This is another top American TV show of all time that was aired for 889 episodes split over 45 seasons making it one of the longest-running TV shows of all time. The show is still running successfully on NBC where actors, comedians, and artists come together to perform short, entertaining skits on current topics, intelligent things, and sometimes on ridiculous topics. The first episode of the show was hosted by George Carlin on NBC in 1975.
Watch Saturday Night Live on Amazon Prime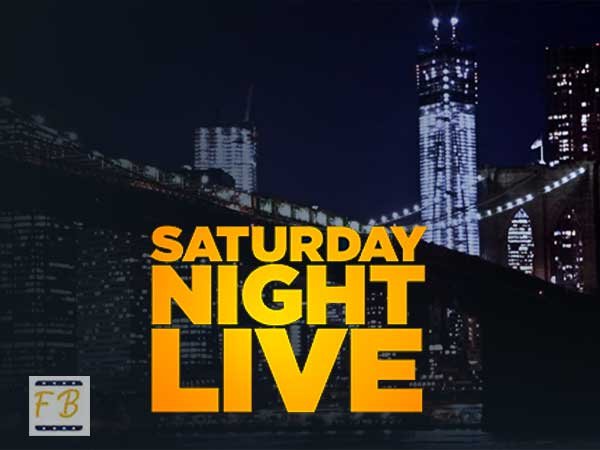 12. Star Trek: The Original Series
Star Trek is an American Science fiction media franchise that debuted with 'The Original Series' in 1966 and ran for three seasons on NBC. The series follows the captain of the Starship Enterprise who goes on exploring the whole galaxy with his crew and also witnesses several adventures on the way. The motive of this enterprise is to explore untouched worlds and civilizations and go to such places where no man has gone before.
Watch Star Trek: The Original Series on Netflix
13. The West Wing
The West Wing was originally broadcasted on NBC in 1999 and continued till 2006. This American serial political drama series was recognized as one of the greatest and influential series; hence, it won multiple awards including 3 Golden Globe Awards and 26 Primetime Emmy Awards.
This series is about the fictional administration of the President and his team and while trying to run the country, how presidential advisers get their personal life tangled up with professional duties.
Watch The West Wing on Amazon Prime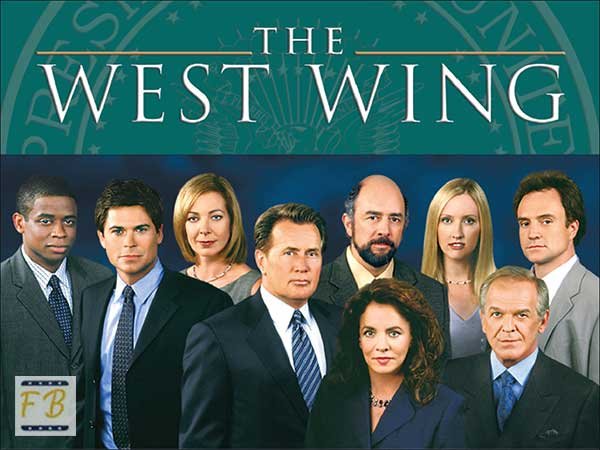 14. Doctor Who
Another best series of all time, Doctor Who is about the adventures of a Time Lord called "the Doctor" when he goes on exploring the entire universe in a time-traveling machine 'TARDIS'.
This British science fiction television program is recognized as one of the exceptional television programs and also has a few awards in its name including the 2006 British Academy Television Award for Best Drama Series.
Watch Doctor Who on Amazon Prime and Disney+ Hotstar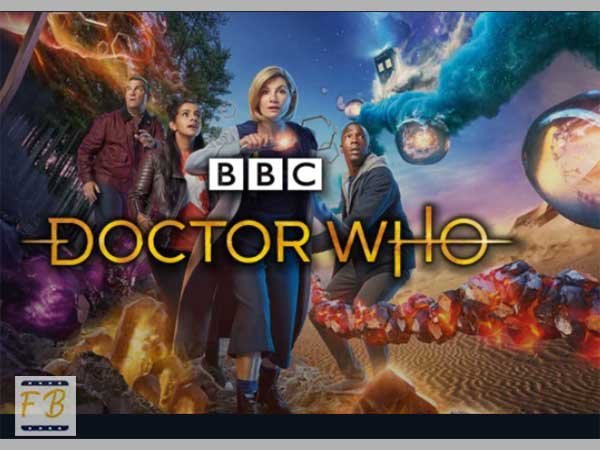 15. Twin Peaks
If you are into horror series, Twin Peaks is one of the best TV shows ever made on horror. Originally premiered on ABC in 1990, this American mystery horror drama series was telecasted for 3 seasons with 48 episodes.
This television series is about FBI Agent, Dale Copper, who is investigating the murder of homecoming queen Laura Palmer in the fictional town of Twin Peaks. The eerie visuals are enough to spook you out if you are watching it at night.
This series received 14 nominations at the 42nd Primetime Emmy Awards.
Watch Twin Peaks on Amazon Prime and Disney+ Hotstar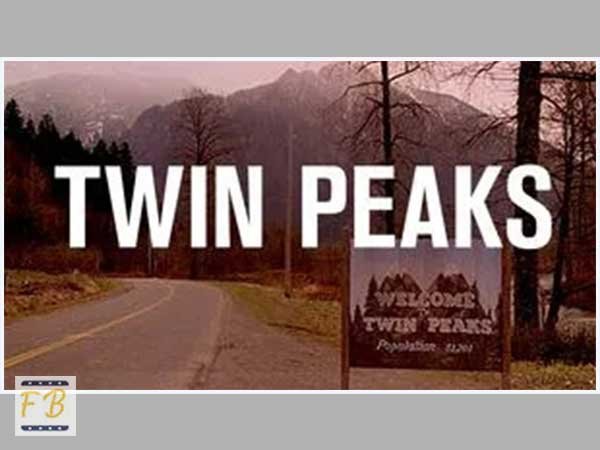 16. All in the Family
All in the Family is a top American sitcom that ran for 205 episodes across 9 seasons. It is one of the best TV series as it is known to bring reality to TV entertainment.
"All in the Family" is touted as the series that brought reality to prime-time TV entertainment. If you are inclined towards watching light-hearted family TV shows, this one's for you. The series talks about the life of a working father and how he supports his family and handles their everyday tiffs.
Watch All in the Family on Amazon Prime
17. Boardwalk Empire
Another top American period crime drama series. Boardwalk Empire depicts the life of Enoch "Nucky" Thompson when he tries to command and run Atlantic City during the Prohibition period of the 1920s and 1930s. The series has also been set in Atlantic City in New Jersey. It received a lot of appreciation and praise for its visual style and historical figures. That is the reason, 'Boardwalk Empire' was nominated for many awards and received several awards including a Golden Globe Award for "Best Television Series-Drama"
Watch Boardwalk Empire on Amazon Prime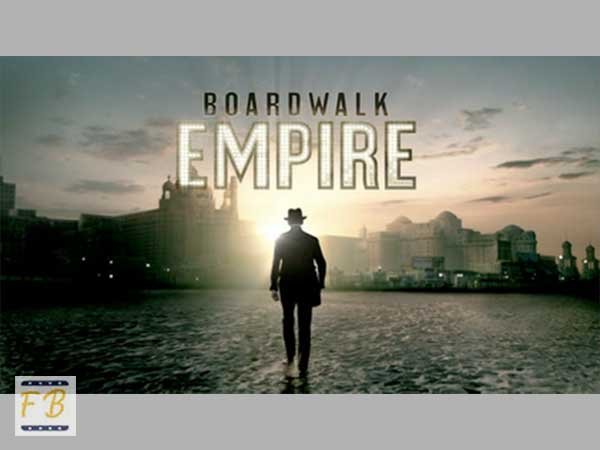 18. South Park
The best TV show of all time, South Park was telecasted in 1997 on Comedy Central and completed 307 episodes split over 23 seasons. This American sitcom follows the misadventures of four disrespectful grade-schoolers in the quiet, inordinary town of South Park. Witness the four foul-mouthed primary school children living in a Colorado town. This TV show was an immense hit that invited some guest voice appearances by celebrity series fans.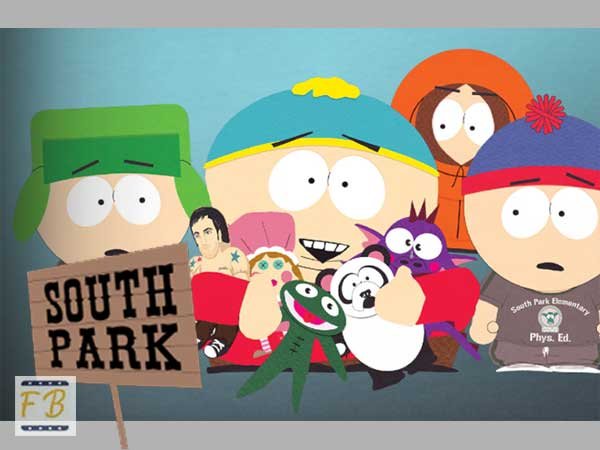 19. Battlestar Galactica
Battlestar Galactica is one of the best American military television series in the science fiction category. Premiered in 2004, this series has 76 episodes divided into 4 seasons that you will surely enjoy if you have an interest in science or fiction.
Battlestar Galactica shows a group of humans aboard a battleship. Due to the attack by Cylons, they are compelled to abandon their planet. You will see how they try to get away with the Cylons and get back to their home planet, Earth.
Watch Battlestar Galactica on Amazon Prime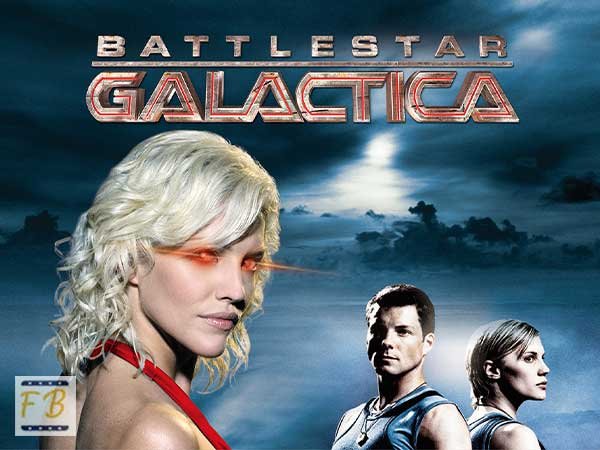 20. Fawlty Towers
A British television sitcom that just has 6 episodes in total, but surely a must-watch. This comedy television series was also entitled as the greatest British TV sitcom by a panel of comedy experts.
The story has been set up in a fictional hotel that has the name 'Fawlty Towers'; Basil Fawlty, a bigoted and rude manager has the obligation to run the hotel. You will see how he manages everything after constant verbal attack from his wife and his incompetent Manuel; their Spanish waiter.
Watch Fawlty Towers on Amazon Prime
21. Friends
Friends is undoubtedly one of the top TV shows that is still popular all across the globe. If you haven't watched this American television sitcom, you are surely missing out on some hilarious comedy. The show was originally telecasted in 1994 on NBC and continued for 10 seasons; this show has won numerous industry awards and that made it one of the greatest television shows of all time.
The series talks about the life of 6 friends who are in their 20s and 30s living in Manhattan, New York City. This series is funny, beautiful and romantic at the same time, so make sure you watch all the 236 episodes.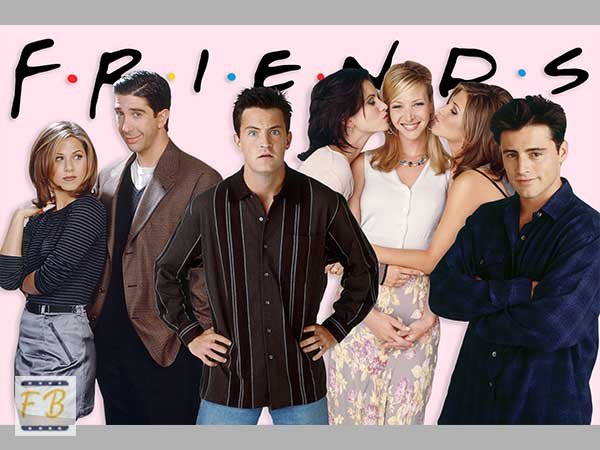 22. Band of Brothers
Band of Brothers is a 2001 American war drama series that is based on Stephen E. Ambrose's 1992 non-fiction book with the same name. The series will portray the history of 2nd Battalion, 506th Parachute Infantry Regiment, of the 101st Airborne Division, the "Easy" Company.
You will see how they progress from jump training in the US to action in Europe, until the end of World War II. This series was recognized as the best miniseries and won an Emmy and Golden Globe Award in the year 2001 when it premiered.
Watch Band of Brothers on Disney+ Hotstar
23. Deadwood
An American television series, Deadwood premiered in 2004 and successfully ran for 3 seasons and 36 episodes. The show has been set up in Deadwood, South Dakota in the 1870s and shows the growth of a town from a camp. The reason it is known as one of the greatest TV shows of all time is it received widespread acclaim.
Watch Deadwood on Disney+ Hotstar
24. Arrested Development
This American television sitcom originally aired on Fox in 2003 for 3 seasons with a total of 84 episodes.
The Bluth family, a formerly wealthy dysfunctional family, faces a huge loss after the head of the family gets convicted for fraud. This series will portray their everyday lives through hand-held camera work, voice-over narration, and historical footage.
After releasing, the series received worldwide acclaim and won 6 Primetime Emmy Awards and 1 Golden Globe Award.
Watch Arrested Development on Disney+ Hotstar
25. Peaky Blinders
The 25th best TV show of all time, Peaky Blinders is a British period crime drama. Telecasted in the year 2013, the series ran for 30 episodes across 5 seasons. Set up in Birmingham, England, the series, shows what happens with the fictional Shelby crime family after the First World War. Although the first episode is a bit slow, it slowly gets better as the story moves ahead.
Watch Peaky Blinders on Netflix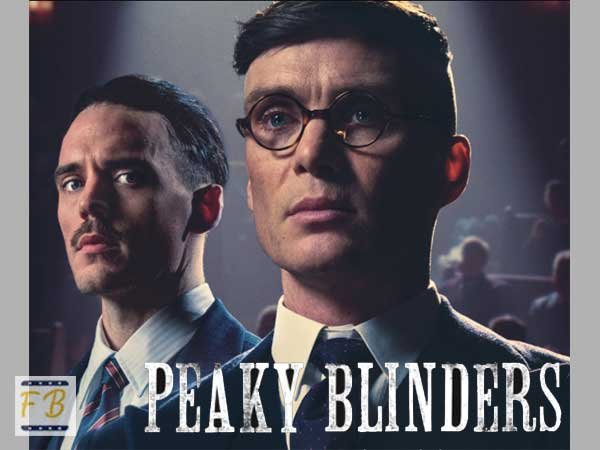 26. The X Files
An American science fiction drama series, the X files, originally aired from September 10, 1993, to May 19, 2002, on Fox. The X files spanned 9 seasons with 202 episodes. The story is about FBI special agents Fox Mulder and Dana Scully and how they work together for a series of unsolved paranormal cases, known as X-Files. So, if you love watching supernatural series, The X Files is a must-watch.
Watch The X Files on Amazon Prime
27. Buffy The Vampire Slayer
Buffy The Vampire Slayer is a top American supernatural drama television series that is based on a film of the same name which was released in 1992. A young female vampire slayer called "Buffy Summers" fights against different kinds of vampires, monsters, and demonic forces. This series was applauded worldwide and each episode was watched by approx. 4 and 6 million viewers per episode.
Watch Buffy The Vampire Slayer on Amazon Prime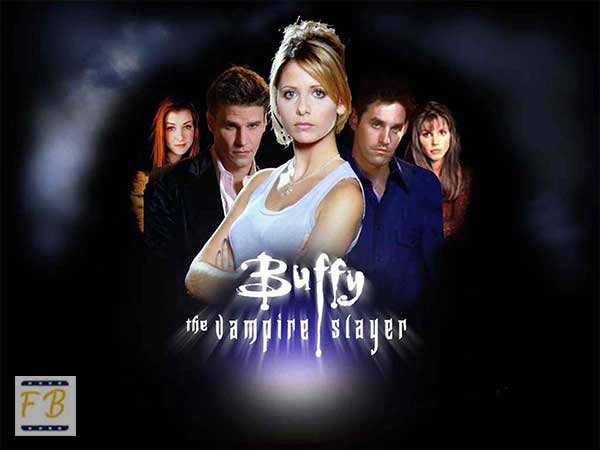 28. Curb your Enthusiasm
One of the best American comedy TV series ever, Curb your Enthusiasm premiered on HBO in 2000. The show was a complete hit and ran for 100 episodes across 10 seasons; it even received multiple awards including the 2002 Golden Globe Award for Best Television Series.
The series shows the trouble that revolves around Larry David, a semi-retired television writer and producer, and his friends when he travels through Los Angeles with some strangers.
Watch Curb your Enthusiasm on Disney+ Hotstar
29. Parks and Recreation
Parks and Recreation is another top TV show in this list that was originally premiered on NBC in 2004 and spanned 7 years with 125 episodes. This series is a mixture of numerous genres including Mockumentary, Comedy, Satire, and Comedy-drama.
Leslie Knope tries to help a local nurse and works to clean the city and convert it into a better place to be in.
Watch Parks and Recreation on Amazon Prime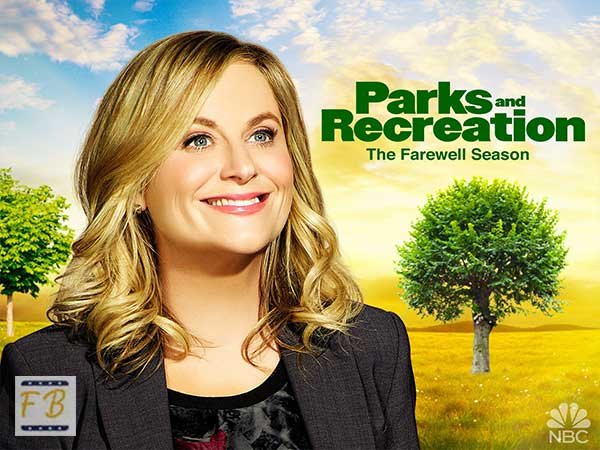 30. 30 Rock
On number 30, its 30 Rock, an American satirical sitcom television series that was released in October 2006 and ran for 7 seasons with a total of 138 episodes.
This one of the top TV series is about the head writer of a sketch comedy show and what goes on behind the scenes. How she deals with her arrogant boss and runs the TV show without losing her calm is what you will see in this show.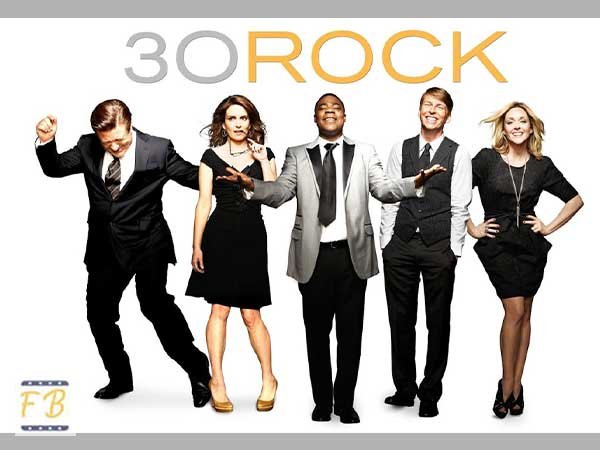 31. Sherlock
Sherlock, as the name suggests, is based on the Sherlock Holmes detective stories by Sir Arthur Conan Doyle. A British crime television series, Sherlock has won several industry awards and got a worldwide appreciation for its writing, acting, and direction.
This top television show ran for 8 years, starring Benedict Cumberbatch as Sherlock Holmes and Martin Freeman as Doctor John Watson.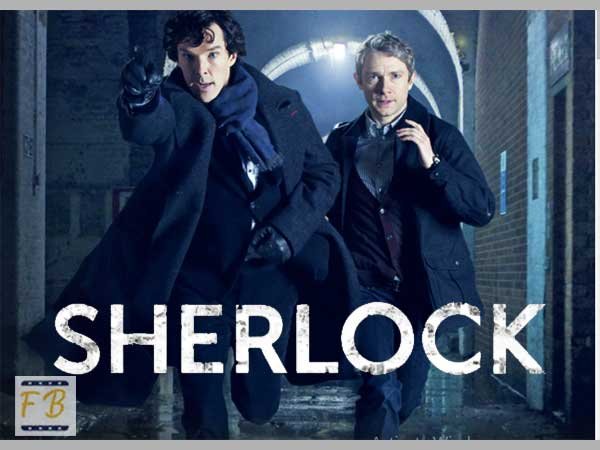 32. Better Call Saul
An American crime drama series, Better Call Saul follows the life of a con-man turned lawyer. He transforms himself into a criminal under the persona of 'Saul Goodman'.
Originally premiered on AMC in 2015, this top crime show ran for 5 seasons and the 6th season is expected to release in 2021. Also, this series is a prequel of Breaking ad.
Watch Better Call Saul on Netflix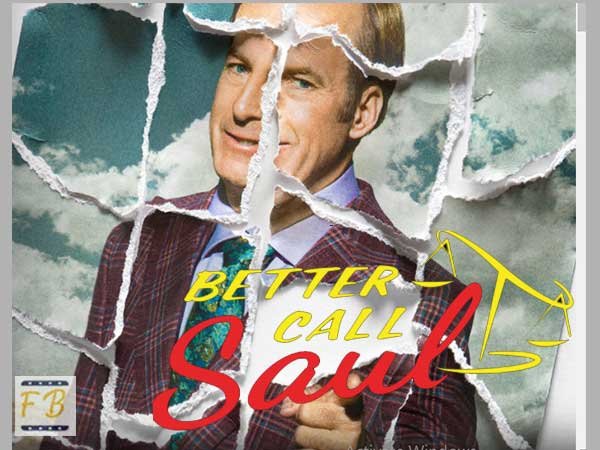 33. Orange is the New Black
Another popular American comedy-drama series, Orange Is the New Black is based on Piper Kerman's memoir that documents her experiences in a minimum-security federal prison.
This popular show made its debut on Netflix in 2013 and soon it got into the list of most-watched Netflix's original series.
Watch Orange Is the New Black on Netflix
34. NYPD Blue
NYPD Blue got all the praise for its realistic portrayal of the cast's professional and personal lives. This American police procedural drama television series perfectly displays the struggles of the fictional 15th Precinct detective squad in Manhattan.
This Steven Bochco-produced series originally telecasted on the ABC network in the year 1993 and successfully ran for 13 years making it to the list of top TV shows made ever.
Watch NYPD Blue on Amazon Prime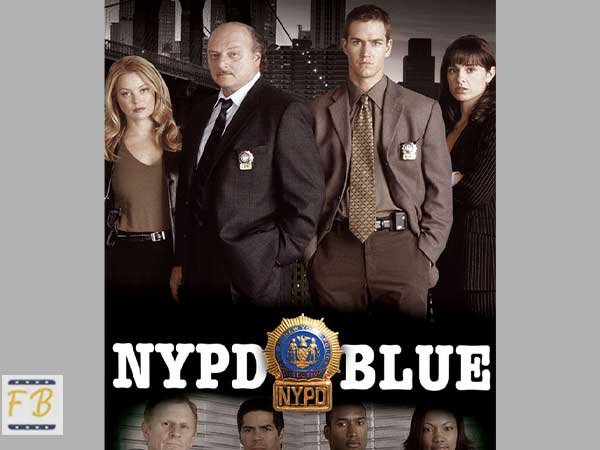 35. The Walking Dead
The Walking Dead is a top series in the horror genre. This American post-apocalyptic horror television series originally telecasted in October 2010 for 10 seasons with a total of 146 episodes.
If a series having zombies interests you, this series is a must-watch. You will see how a group of people is trying to stay alive while constantly fighting off flesh-eating zombies.
Watch The Walking Dead on Netflix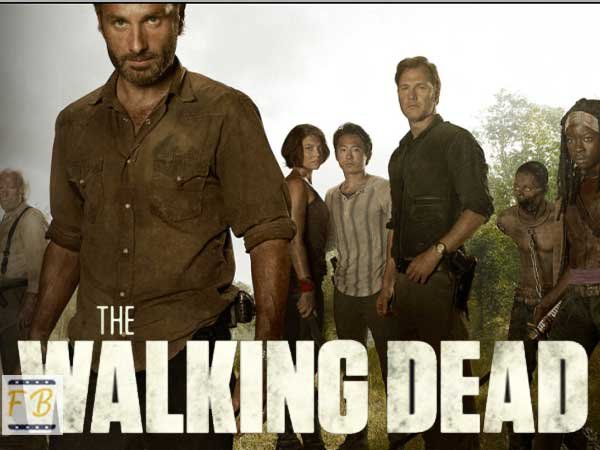 36. The Shield
The Shield is another American crime drama that is popular for its thriller story. Premiered in 2002, this show ran for 7 seasons for 88 episodes.
The show focuses on the tension between a group of corrupt but competent cops and a captain caught between bringing them down and working for his own political ambitions.
The show follows the activities of the Los Angeles Police department that is working to maintain peace in a district that has a poor history of drug trafficking, prostitution and gang activity.
Watch The Shield on Amazon Prime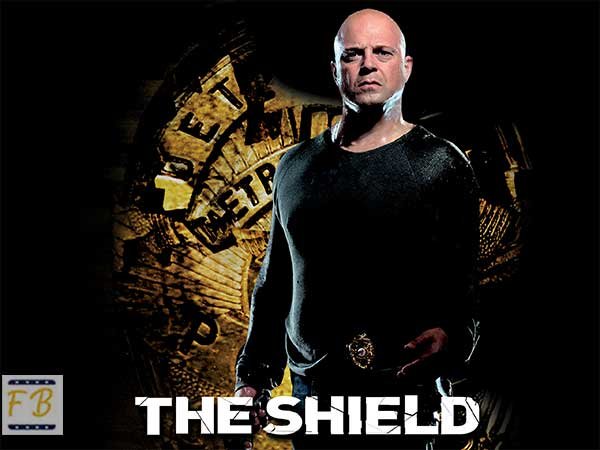 37. Six Feet Under
Six Feet Under originally premiered on HBO in 2001 and ran for 5 seasons with 63 episodes.
This is an American drama television series that revolves around the daily lives and activities of the Fisher family; the acting and dialogues are really great making it the best cult series in history.
Father hands over his funeral home business to his sons before his death, but now the entire family is in a conflict.
Watch Six Feet Under Disney+ Hotstar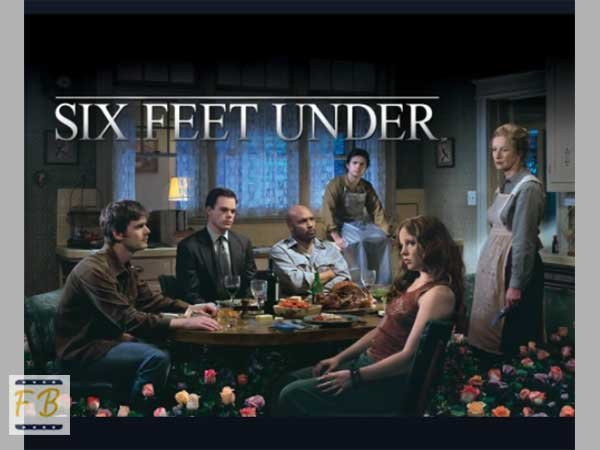 38. 24
24 TV series is an American action drama that was telecasted in 2001 for 8 seasons and 192 episodes. 24 can be your next addictive series; an old-fashioned thriller, it is relentless and boldly different.
The series revolves around the operations of Jack Bauer, Director of Field Ops for the Counter-Terrorist Unit of Los Angeles; Bauer, who needs to save his nation and figure out terrorist plots and end them.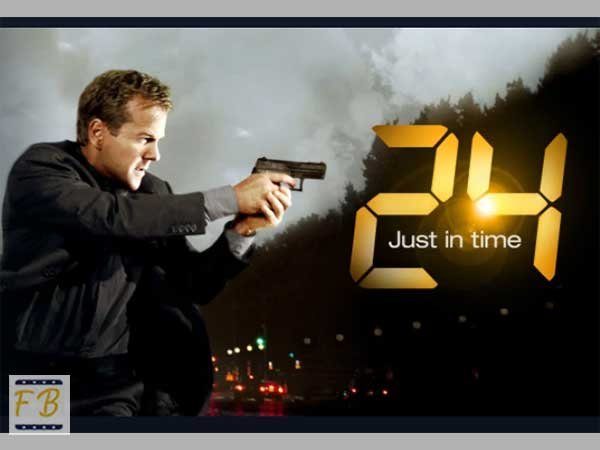 39. Frasier
Next on the list is Frasier, another top American sitcom television series that ran for 11 seasons with the first season being telecasted in 1993.
You will see how Psychiatrist Dr. Frasier Crane shifts to Seattle to start anew and earns the spot of a radio psychiatrist.
40. Stranger Things
An American science fiction drama-horror web series, Stranger Things is one of the best TV shows of all time. With three seasons and 25 episodes, it is one of the best series that you can binge-watch this weekend. The first season revolved around the investigation into the disappearance of a young boy and the strange things going around the town.
Watch Stranger Things on Netflix
41. Only Fools and Horses
Last on the list is Only Fools and Horses which is a British television sitcom that ran for 10 years on BBC One. It is a comedy sitcom revolving around the story of two brothers who are involved in buying and selling everything with the motive of getting richer one day.
Watch Only Fools and Horses on Amazon Prime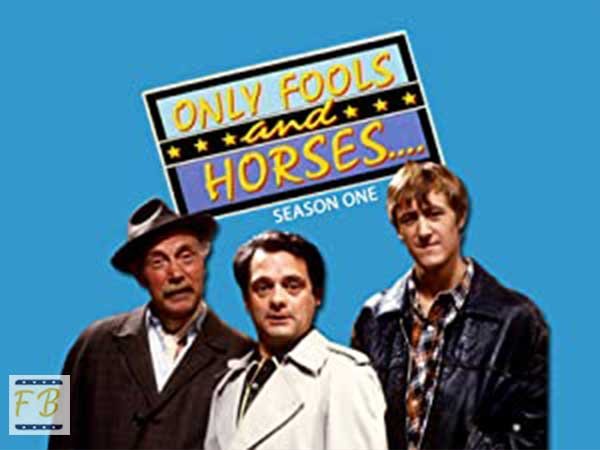 That was all for our list of the 41 best TV shows of all time; hope you binge-watch them all.