Want To Become Fat to Fit? Take Inspiration from These Celebs
Admittedly, fat shaming is the worst social stigma, but one always needs to work on his body to maintain physical fitness, improve flexibility and ditch diseases. If you lack motivation at any point in time just go through the list of celebrities we have provided below and check their weight loss plans to become Fat to fit like celebs.
Word of Caution:
But before moving to the list, we would like to discuss the role of steroids and harmful weight loss pills. People often fall for the dreamy trap of advertisements promoting medicines (originally harmful steroid) to shed several pounds in a week or so, but never trust such scams as physical fitness is not a task, but a routine. These pills or steroids can affect your liver and kidney and have dreadful consequences.
You need to work bit by bit to achieve the perfect shape. Most importantly, you should feel healthy in your skin and be free from obesity. That's it.
Now, let's move to the list of top Bollywood actors' and actresses' weight loss journeys with before and after pictures. If you want to know that How Bollywood actresses lose weight Fast? Read till the end.
Bollywood Actresses Who Have Lost Weight Tremendously
1. Zareen Khan- Lost 43 Kg
Zareen has lost several kilos in the process of tremendous transformation of 100 kg to 57 kg. She has worked hard to maintain a healthy weight and a slender figure. With the right exercise and strict diet she has made the impossible possible. Has she inspired you but has no clue from where to start? We did our research to find the secret of going from mere fat actress to slim and fit diva. Once, she used to top the Bollywood actress weight list, but now she is the one of the fittest actresses.
Here is what Zareen follows:
30 minutes' walk (morning or evening).
Cardio workout namely swimming, spinning, or jogging.
3-4 heavy weight training.
Pilates for an hour on a daily basis.
Yoga asanas for better posture.
Zareen never advises her followers to skip meals or do fasting. But, it is recommended by her to eat small meals every two hours. This will overall improve your metabolism and help in weight loss. But, make sure you strictly avoid fried foods and sweets.
2. Sonakshi Sinha- Lost 30 Kg
Our Dabbang girl Sonakshi has lost 30 kg. Being veteran actor Shatrughan Sinha's daughter, she has always been the target of paparazzi and gained limelight at a tender age. Her first debut was against Salman Khan in the movie Dabbang and thus she had to shape herself by losing 30 kg and become fat to slim.
She achieved desired weight by:
Extensive exercise routine with a low calories diet is her first secret.
Incorporating cardio exercises such as cycling and swimming an hour a day, in daily routine
Doing Hot Yoga
She swears by spinning to achieve flexibility.
Going to the gym twice a day.
Taking small meals after every two hours.
She emphasizes more on patience and consistency to attain success in the transformation journey. We know that "Roam was not built in a day", every marvelous thing takes time. So, if you are dedicated to your weight-loss plan, you will certainly achieve the body you dream of.
3. Bhumi Pednekar- Lost 27 kg
Bhumi Pednekar made news for jaw dropping transformation. The Dum Laga Ke Haisha actress lost 27 kg in the most natural and planned manner by eating all her favorite dishes. She has inspired millions of people with her weight-loss journey. She didn't follow any fasting or strict regime to gain several pounds. Bhumi Pednekar weight loss is truly inspirational as she used to be one of the heaviest actresses in Bollywood at one point of time.
Know the rules Bhumi Pednekar followed:
A daily walk is the best mantra.
Include multigrain roti and rajgira in your deir.
To fry your food, use olive instead of using butter or ghee.
Aloe Vera Detox drink is your mate.
Rely upon Green tea and Kale juice.
Drink smoothies if you are not fond of vegetables.
4. Sonam Kapoor- Lost 30 kg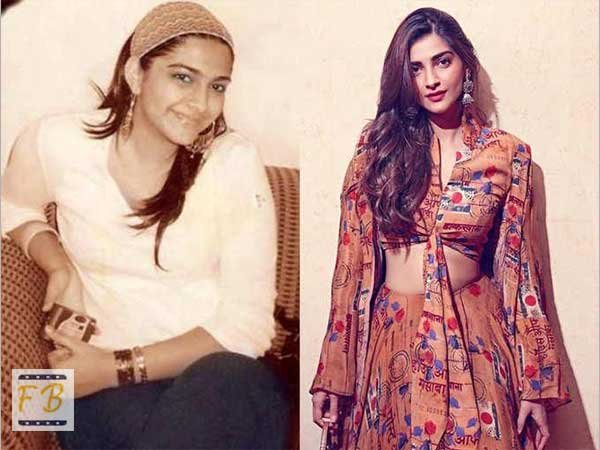 Sonam Kapoor is known as the Bollywood fashion icon; her style and dressing sense always amaze her audience and inspired many. But from 86 kg to 56 kg, she has something remarkable with natural means. She has attained the most perfect slim and attractive figure to look best all the time.
The secret of Sonam's weight loss:
Strict diet and robust workouts.
Power Yoga and Artistic Yoga are the aid to weight loss.
Try the Dance exercise twice or thrice a week.
Cardio exercise is your best friend. So, swimming for half an hour would be helpful.
Playing squash is recommended.
Don't starve yourself and have small snacks every two hours.
5. Parineeti Chopra- lost 28 kg
Parineeti Chopra has a bubbly face and her curvy figure and thus overall looks very pretty. She is highly educated and gorgeous, so calling her beauty with brain won't be an exaggeration. But she lost 28 kg and reduced her waist to 30 from 38. She toned herself and now looked all chiseled and toned.
How Parineeti achieved this body:
Jog for an hour on a daily basis.
Meditate daily to boost your enthusiasm.
Do one hour Yoga daily
Treadmill running is beneficial.
Horse riding daily
Swimming and other cardio exercises.
There is one hidden fact that very few people know is that she is also an expert at Kerala Martial Arts, Kalaripayattu. She is a very regular gym goer and performs different sorts of exercises.
6. Alia Bhatt- Lost 16 kg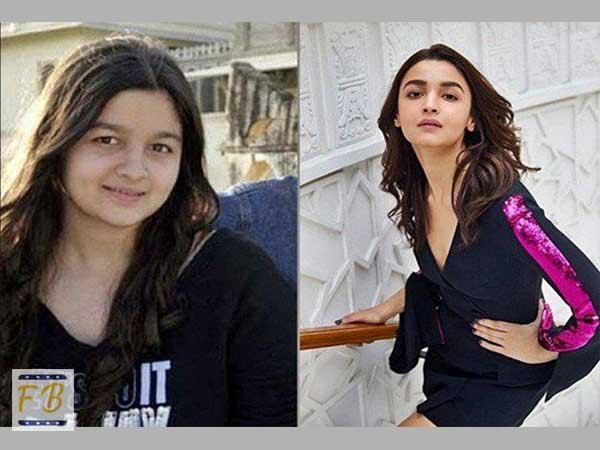 Alia Bhatt the cute diva has lost 16 kg in 3 month. She started her weight loss journey before she hit the box office. She had weight loss experts to manage her daily diet and exercise routine. She has improved her physique tremendously with her workout routine. Now she has successfully become the low weight actress in Bollywood.
Some tips from Alia Bhatt's fitness experts:
Cardio exercise for 40-45 minutes daily.
Yoga asanas such as Ashtanga Yoga.
Running on a treadmill.
Pushups, squats and lunges.
Dancing exercises such as Ballet and Kathak.
Now Let's Know about Men of Bollywood
Men are equally conscious about their fitness and physique. Many Bollywood actors have dropped few pounds by exercise and diet.
1. Arjun Kapoor- Lost 50 kg
The 6-pack star, Arjun Kapoor has also inspired many men to get a tined body. Arjun is son of a famous director Boney Kapoor and was very fat as a child, but with tiring efforts to turn into an impeccable, dashing, and muscular actor. Arjun has gained a lot of female fan following and he has earned it.
Not everyone knows that Arjun was an asthmatic at the age of 22. But his hard work paid him really well and thus he became a very attractive and charming man.
What Arjun did?
Include Circuit Training in your routine.
Follow Bench Press exercise
Do squats
Follow Cross Fitness training.
Performing cardio exercises such as jogging and spinning.
Try Deadlifts weight training exercise.
2. Adnan Sami- lost 155 kg
Adnan Sami "The Sultan of Music" is known for producing astounding music and songs. Earlier, he was weighed to weigh around 230 kg but he lost around 155 kg and currently weighs 75 kg. For a normal person, it is a tough nut to crack but Adnan did it with all his determination. For being overweight, he was not able to do most of the day to day tasks due to lack of flexibility. He was not even able to see his knuckles and even he underwent a knee surgery called Lymphedema.
One more thing was, doctors advised him not to perform any physical workout as he was prone to heart attack.
So, what did he follow? Read below:
Firstly, he quitted alcohol and all sorts of junk food including bread.
He stopped eating white rice.
He relied upon protein rich diets.
A very light workout.
Regular walk per day.
A strict diet plan.
3. Anant Ambani- Lost 108 kg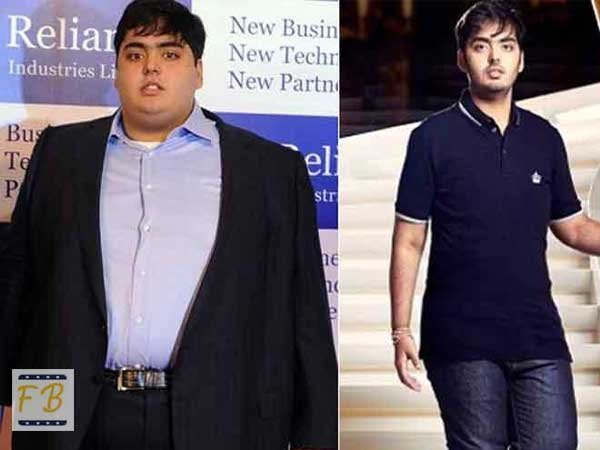 Anant Ambani lost 108 kg in 18 months and it was quite shocking for everyone. Being the youngest son of Mukesh and Nita Ambani, he has always been in the limelight. Anant Ambani totally upturned the world by giving tremendous weight-loss results in one and a half year. With 5-6 hours of devotion and a strict regime, Anant used to do the following exercise:
Yoga on a daily basis.
21 km walking daily without any miss.
Strength training including Pallof Press, Push-ups, etc.
Functional Training exercise.
High Intensity Interval Training.
4. Ganesh Acharya- Lost 85 kg
A world-class choreographer and a very famous dancer, Ganesh Acharaya lost 85 in just the period of 1.5 year. Due to the excessive obesity, he was facing a lot of ailments and struggling with excessive obesity. It was very hard for him to pursue the hard exercise routine. He started with a low impact routine such as swimming.
But let's know what exactly he did to shed this much weight:
Swimming and crunches for hours.
Joined the gym later.
Took very few meals.
The Most important thing is Dedication!
Conclusion
It was very hard to lose weight and those who stated motivated throughout their weight loss journey are true champs. The strong will power and inner strength is the key to achieve the goals you have had for your body. Steroids and other shortcuts can cost your life. Thus it is important to maintain patience and inspiration and you will begin to see differences in your body but in your confidence and self-esteem.
First, learn to love yourself, embrace your body-type and work to make it better and healthier.