Love Story of MS Dhoni and Sakshi: Know the Real Details
Mahendra Singh Dhoni is the biggest name in the world of cricket. Even Dhoni is one of the main reasons why most of the Indians watch cricket today. He is not only a legendary player but a very charming person. He has a wonderful family; a beautiful wife and an adorable daughter. Sakshi and Dhoni are the real couple goals if you believe in destiny and cupid's arrow of love. God wanted them to be together and thus he adjoined their ways.
Many love stories in this world can make you believe in true love, but the story of Mahi and Sakshi will make you believe in the phrase "Marriages are made in heaven and consummated on Earth."
We all have seen the biopic of Dhoni; MS Dhoni: The Untold Story, directed by Neeraj Pandey. But the love and connection between Sakshi and Dhoni are not described in very depth. Hence, we decided to recite the entire journey of Sakshi and Dhoni before and after their marriage. How our Indian Captain was bowled over by his lady captain.
Connected Since Childhood
Sakshi and Dhoni were connected since childhood, but they were not in love when they were kids. Both Sakshi and Dhoni went to the same school even the fathers of both were great friends and used to work in the same company MECON, in Ranchi. Even, their families were on great terms.
But before they could establish any relation, Sakshi along with her family got shifted to Dehradun to her grandfather's place. They both never talked after that, but God had a different plan for them.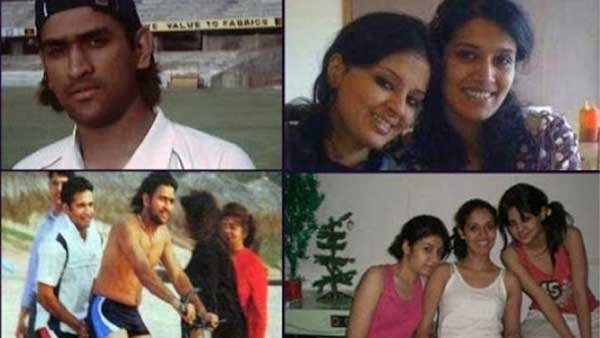 Destiny Wanted Them to Fall in Love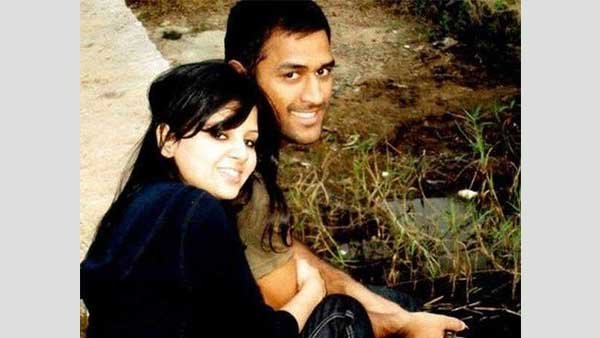 "Sometimes you need to wait and watch what destiny has got for you." This quote seems true in the case of Sakshi and Dhoni. Separated since childhood, both met in the "City of Joy" Kolkata, miles away from their home place.
It was the time when India was playing against Pakistan at the Eden Gardens and the team India was staying in "Taj Bengal" during November-December, 2007. This is where Dhoni and Sakshi met each other after many years.
Sakshi Rawat was serving in Taj Bengal as an intern. Sakshi was introduced to Dhoni by his manager Yudhajit Dutta. Sakshi and Yudhajit Dutta were already good friends. It was certainly destiny because it was the last of Sakshi's internship at the hotel. Dhoni was bowled over by Sakshi's beauty and when she left, Dhoni asked Yudhajit for her phone number and texted her.
Sakshi was stumped and thought messages from Dhoni were some prank, but when she realized it is none other than our Indian cricket team captain Mr. Dhoni, she was surprised. Dhoni had to make several attempts to convince Sakshi to befriend him. Dhoni is often teased as "hopeless romantic" by Sakshi's friends. But Dhoni was and is certainly a true lover who knows how to keep promises.
Well, back to the story, it took a long time to woo and chase from Dhoni's side to win Sakshi's trust and love. After two months of calls and texts, they officially started dating in March 2008. Then, Sakshi celebrated Mahi's birthday with his friends but as it was a huge party, so Dhoni couldn't spend quality time with her lady love Sakshi. And hence, Dhoni took an hour off from his friends and dropped Sakshi at her relative's place.
Wedding Bells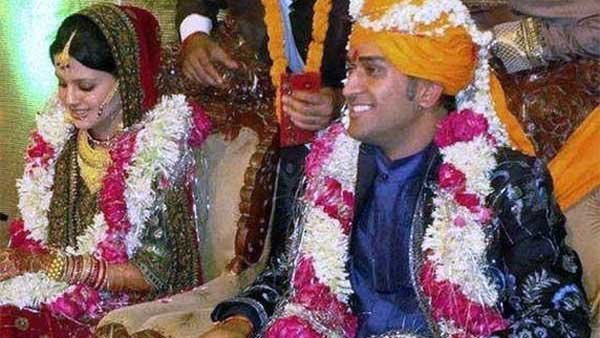 The dating news of MS Dhoni and Sakshi remained secret for a long time. Even the wedding preparations were highly guarded even from the Indian media. July 4, 2010, was the big day for the couple as this is the day on which they tied the knot to make their bond everlasting. People from sports, politics, and film fraternity were invited to the wedding.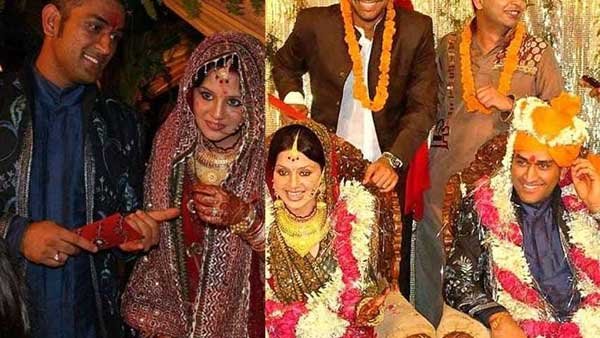 The ring ceremony was celebrated at Hotel Competant in Dehradun, on the date July 3, 2010, Saturday. And, the next day the wedding ceremony was arranged, on Sunday, at Vishranti Resort, near Dehradun.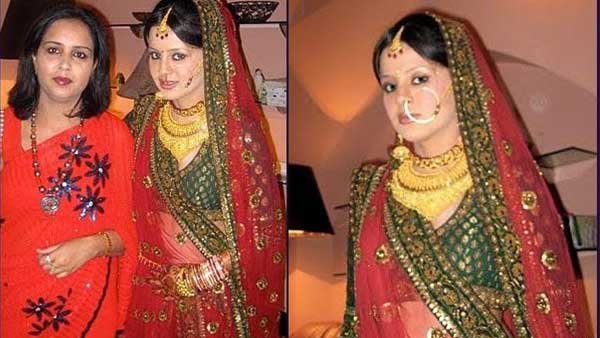 From Bollywood actor, John Abraham, director, Farah Khan, to Dhoni's teammates and friends, Suresh Raina, RP Singh, Harbhajan Singh, Ashish Nehra, and many Indian politicians such as Sharad Pawar, Vasundhara Raje attended the wedding and blessed the couple.
Lady Luck Worked For Dhoni In Cricket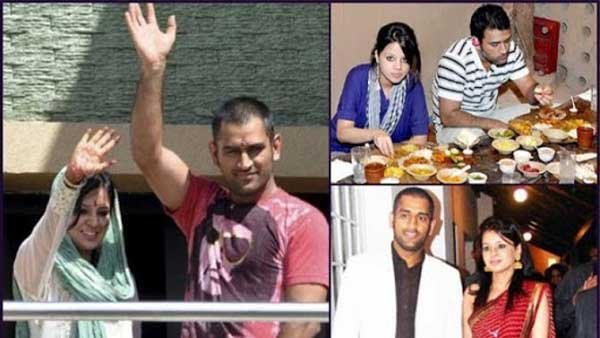 It is said that Sakshi's lady luck worked well for Mahi's profession. Sakshi can be often seen cheering her husband from the stands. Sakshi doesn't like interacting with the media very much. Even Dhoni never tries to bring his wife to the limelight because he believes that this can affect his concentration and thus he needs to focus on his game and career.
Mahi stated that as a cricketer or a player, Sakshi will always be ranked at third position in his life.
He said:
"I love my country. I tell my wife she is only the third most important thing after my country and my parents, in that order. The point is that while I am an Indian cricketer I will devote myself to that cause. Cricket is not everything, not by any means, but it is a large part of who I am. Therefore, I want to play in all formats of the game and to play as much as possible because before long it will be over. Then I'll focus more on the Army!"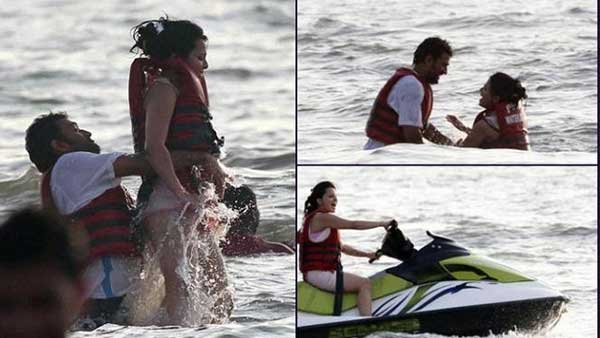 He also stated:
Sakshi provides the spark I might sometimes need. Jokes aside, she is the person to whom I have a reference. She is both loving and inspirational. Sometimes she travels with me, but cricket is easier without having to ensure her safe passage. One day, we will see the sights together and she says that then, can she please move to number two on the list of my priorities! But for the moment I am here to play cricket. I have been given this honor to play for my country so I want to see it through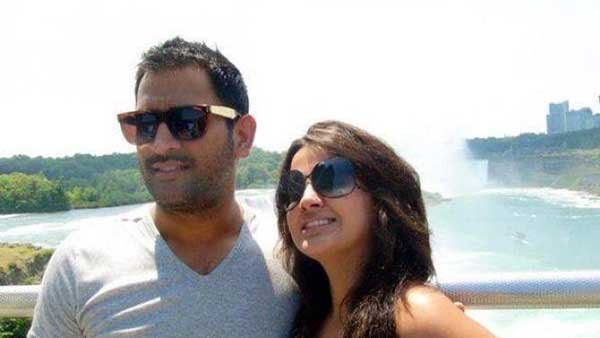 Sakshi is standing by Dhoni's side as long as he is playing for the nation. Apart from that, she is always with him to support and cheer him up.
Wedding Game So far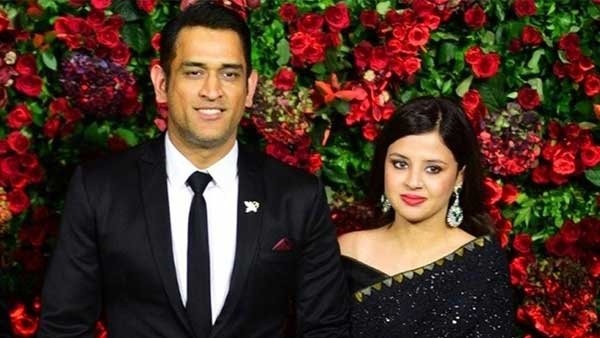 Dhoni has led two ICC World Cups for India after marriage and won the 2011 world cup for India. He has also bagged the IPL trophy.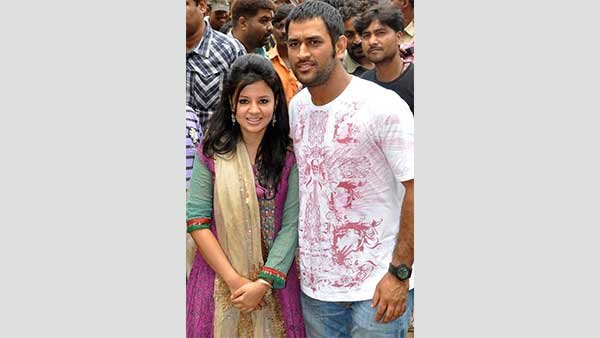 It's been around 10 years since they both got married and their marriage is setting goals for many. They were blessed with a daughter, Ziva Dhoni in the year 2015. At that time, Dhoni was captaining the World Cup in Australia.
Sakshi has a tattoo of Mahi's name in Devanagari just below her left ear on her neck.
The key to Mahi and Sakshi's successful marriage is their understanding and tuning. She understands that it is important for Dhoni to focus on his career and he has his entire life to give complete attention to her. They both are spotted at many events and we wish them great luck for their coming years.
As Dhoni has announced his retirement from international matches, both they can now spend the time and create the memories which they couldn't do before due to his busy schedule.