List of Top 10 Actress in Hollywood As of 2021
Hollywood is full of a lot of versatile and finest actresses but only a few of them manage to outshine due to their extraordinary looks or acting skills. So, just to appreciate the talent Hollywood has, we have compiled a list of top 10 Hollywood actresses who have got worldwide recognition, Golden Globe Awards, Oscar nominations, and other titles to their name.
Let's reveal our list of top 10 Hollywood actress in 2021 starting from bottom to top:
10. Eva Green
On Number 10 in the list of Top 10 Hollywood actresses, we have Eva Green who is one of the most versatile artists. She was named as the most beautiful Hollywood actress by popular magazines namely Maxim, Times, and Empire.
Although she started her acting career in a theatre group in 2001, later on, got her first role in the film 'The Dreamers' in 2003. She won the BAFTA Rising Star Award for her Casino Royale character and later on in 2007, she won the Empire Award for Best Female Newcomer.
Some of her greatest performances in the entertainment industry include Casino Royale, 300: Rise of an Empire, Sin City: A Dame to Kill For, The Golden Compass, etc.
9. Vanessa Kirby
Vanessa Kirby is not only one of the best Hollywood actors, but she is also one of the most beautiful actresses. Earlier, she was famous for her stage work, it was her role in 'Mission Impossible- Fallout movie' in 2018 that got her international recognition.
After that, she even got one of the lead roles in Fast & Furious Presents: Hobbs & Shaw. She has a lot of pending projects waiting to be released in the future including Mission Impossible 7 (2021), Pieces of a Woman, and a few others. All her amazing works prove that she deserves to be on the list of top Hollywood actress.
8. Olivia Wilde
Olivia Wilde rose to fame for her performance as 'Kellie' in 'The Girl Next Door' in 2003 and got international recognition as well. She is not just popular as a Hollywood heroine but is also a well-known producer, director, and activist. She was even ranked in the list of '100 sexiest women in the world' by FHM Magazine in 2006.
Some of her finest performances that got her further recognition include Conversations With Other Women, Tron: Legacy, Year One, Alpha Dog, Love the Coopers, Drinking Buddies, Rush, and Meadowland. Olivia even directed a comedy-drama 'Booksmart' in 2019 for which she won Independent Spirit Awards and also got two nominations for Gotham Awards in 2020.
7. Sophie Turner
Sophie Turner is known for her several finest performances and that is why she has her name in the top Hollywood actresses list. She got worldwide recognition for her role as 'Sansa Stark' on the HBO fantasy drama series "Game of Thrones" for which she received a lot of praise.
Her performance in 'Game of Thrones' earned her a Primetime Emmy Award for 'Outstanding Supporting Actress'. Some of her best works include X-Men Series, X-Man: Apocalypse(2016), and Dark Phoenix(2019)
She changed her surname to Jonas after getting married to Singer Joe Jonas in 2019 at the age of 24.
6. Emma Stone
Emma Stone was mentioned in the list of '100 most influential people in the world' by Time magazine and was even named in Forbes 100 celebrity list in the years 2013 and 2017. Although she started her career as a childhood artist, she got worldwide recognition for her role in the 2012 film 'The Amazing Spider-Man'.
Emma Stone is full of talents, be it her comedy skills, drama, she is smart, witty, and fashion-loving.
One of the best Hollywood actresses, Emma got the Academy Award as Best Actress for 'La La Land' movie, and apart from that, she has won 31 other awards. The only thing that makes her stand apart from the rest of the actresses is her ability to fit well in various roles.
5. Angelina Jolie
Angelina Jolie is a well-known face of the entertainment industry who is known for her beautiful looks and acting skills. Her stint as a child actress with her father in the film 'Lara Croft: Tomb Raider' got her worldwide recognition.
One of the most influential and powerful actresses, Angelina Jolie has also worked as a producer and director. Apart from that, she is actively involved in various causes such as education, Women's rights, and similar others. She was even ranked number 3 by the Forbes magazine in the Celebrity 100 list. She was even portrayed as the hottest actress by several popular magazines including FHM, AskMen, and Maxim.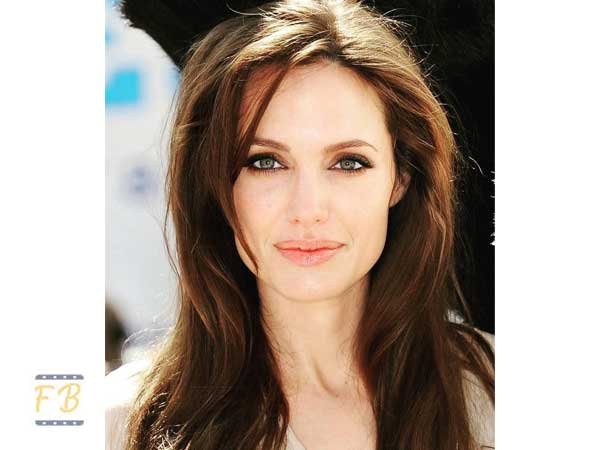 4. Anne Hathaway
Anne Hathaway is another top Hollywood actress that has her name on the Forbes 100 celebrity list. Her breakthrough role was in the movie 'The Princess Diaries' in 2001; after that, there was no looking back. Some of her top performances include Passengers, Alice in the Wonderland, The Dark Knight Rises, Interstellar, The Intern, Brokeback Mountain, etc.
Anne is one of the most talented and versatile actresses in the Hollywood film industry and has received a lot of accolades including a Golden Globe, an Academy Award, and a Primetime Emmy Award.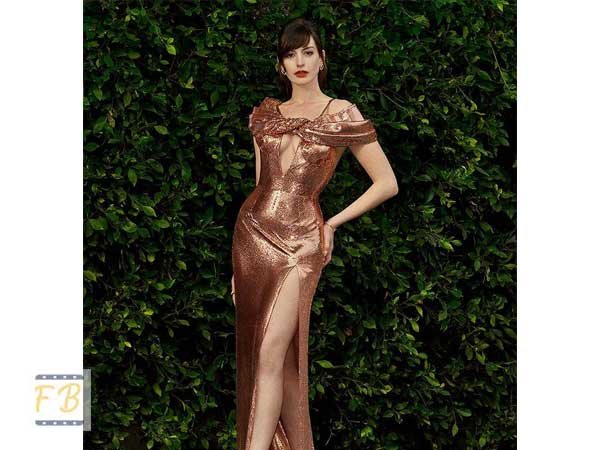 3. Emma Watson
Emma Watson has a beautiful journey from a teenage actress who used to act in the Harry Potter series to a grown-up glamorous actress. She is undoubtedly one of the most famous Hollywood actresses worldwide; most of us have witnessed her growth as an actress.
Emma has been nominated as the most talented and hottest Hollywood actress by several magazines. She even won the 'National Movie Award' in 2007 for 'Best Performance by a Female' in the movie 'Harry Potter and the Order of the Phoenix'. Some of her most popular works include the Harry Potter Series, Noah, Regression, Beauty, and the Beast, The Circle, Little Women, etc.
2. Jennifer Lawrence
Jennifer Lawrence is one of the most successful actors in Hollywood and that is why she is here on the top Hollywood actress list. Her acting journey started in 2008 and in 2010 she gained recognition for 'Ree Dolly' character in Winter's Bone and even got nominated for many awards for her performance. She has won 114 awards to date and 174 nominations.
Apart from that, she is the third youngest who got an Oscar nomination for Best Actress in a leading role, at age 20 years after Quvenzhané Wallis and Keisha Castle-Hughes. Some of her outstanding films include Winter's Bone, X-Men: First Class, The Hunger Games, American Hustle, X-Men: Days of Future Past, The Hunger Games: Mockingjay part 1 & 2, Joy, X-men: Apocalypse, Passengers, and Red Sparrow.
1. Scarlett Johansson
Scarlertt Johansson is one of the finest actors Hollywood has. The actress is known for her amazing works, hence has received a lot of accolades such as the Bafta award, Gotham independent award, and so on. According to Forbes, Scarlett is the world's highest-paid actress since 2018. She even has her name mentioned on several occasions in the Forbes Celebrity 100.
One of the world's highest-grossing actors, Scarlett Johansson has managed to earn more than $14.3 worldwide through her work.
Scarlett is undoubtedly one of the most beautiful actresses in the world and due to her lovely appealing looks, movie choices, and acting skills, Scarlett Johanson has her name in the list of top Hollywood actresses. Some of her outstanding films include top-grossing movies such as Iron Man 2, Lucy, Captain America: The Winter Soldier, Avengers series, Ghost in the Shell, Black Widow.