Top 50 Most Popular Women in the World as Per Google Search
Times are changing and a clear example of this is; women ruling everywhere. Gone are the days when women were considered weak and unsuitable for prominent positions. Now, you will see women holding power in their hands. With that being said, here we are to tell you about the most popular women in the world. The list has been prepared, keeping in mind their popularity on the internet, their achievements, and so on.
1. Oprah Winfrey
undoubtedly, one of the most popular women, Oprah Winfrey has a lot of achievements in her name. Apart from being titled as the richest African American of the 20th century:
She is also known for the highest-rated television show named 'The Oprah Winfrey Show' that ruled the television for 25 years.
The first black multi-billionaire of North America
Got the title of 'Queen of all media'
Oprah Winfrey is also known as the biggest black philanthropic in the History of America.
She has received a lot of awards- 18 Daytime Emmy awards, including the lifetime achievement awards, A Tony award, Bob Hope Humanitarian Award, 2 Primetime Emmy Awards, Jean Hersholt Humanitarian Award, Chairman's award.
She even achieved the degree of an honorary doctorate from Harvard and Duke in 2013.
Received Presidential Medal of Freedom by President Barack Obama.
2. Rihanna
Rihanna, another popular name in the world, a singer, an actress, and a businesswoman, became a worldwide star in the early 21st century. She is mainly known for her distinctive and versatile voice and her fashion sense is always the talk of the town. Here are some top achievements of the Barbadian singer:
With an estimated net worth of $600 million, she got the title of the wealthiest female musician in 2019.
Apart from her musical success, she built her wealth from Fenty Beauty, the makeup brand she co-owns with LVMH.
She has received 14 Billboard Awards, 9 Grammy Awards, 13 American Music Awards, and has 6 Guinness World records in her name.
She has given 14 solo tracks that were ranked number one and her 31 solo tracks were listed under top-ten tracks.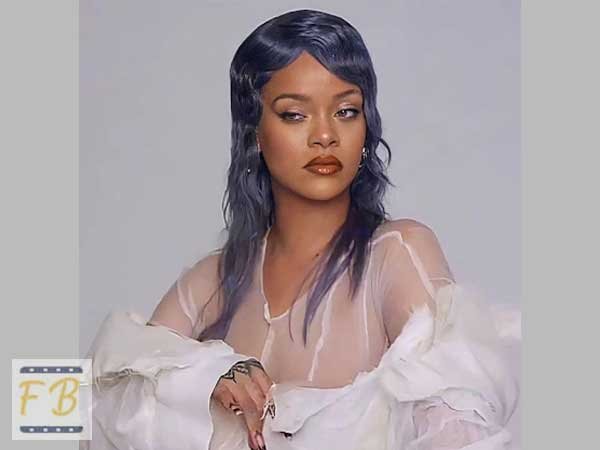 3. Lady Gaga
Officially known as Stefani Joanne Angelina Germanotta, Lady Gaga is an American singer, songwriter, plus actress. She is really popular for her image reinventions, and the versatility she offers in her music. She has been performing at open mic nights since her teenage days and even did some acting in her school plays; have a look at some facts that make Lady Gaga stand tall among the most popular women in the world:
She is the proud owner of 11 Grammy Awards plus has many Guinness World Records in her name.
In 2010, Lady Gaga was titled as the fourth highest-earning woman music artist.
In 2011, she got the second spot in a reader's poll for being the most influential person in the time of 10 years.
In 2012, she received the fourth position on VH1's greatest moment in the music industry.
In 2012, she also started her NGO and contributed towards mental health, empowerment of youth, and restraining the practice of bullying.
4. Taylor Swift
Another name in the list of most popular women in the world, Taylor Alison Swift, is a well-known American singer-songwriter. She is known to take inspiration from her personal life for her narrative songwriting and has also received extensive critical applause and media coverage. Here are some highlights of her achievements so far:
Taylor Swift has been awarded an Emmy award, ten Grammy Awards, and even has seven Guinness world records in her name.
She was awarded as Artist of the Decade by American Music Awards and Woman of the decade by Billboard in 2010.
Taylor Swift has received 23 Billboard music awards and 29 American music awards making her one of the most awarded women.
5. Britney Spears
An American-singer, songwriter, dancer, and actress, Britney Spears is one of the well-known and flourishing actresses in the late 90s. Here are some facts about the queen of fashion and pop:
She has a lot of awards in her name: a Grammy Award, 6 MTV Video Music Awards including the Lifetime Achievement Award, 9 Billboard Music Awards, 3 World Music Awards, 8 Teen Choice Awards, and a star on the Hollywood Walk of Fame.
Globally, she has sold about 100 million records all across the globe.
Britney has achieved the 8th spot in the list of the best-selling female artists in the US, with 33 million certified units.
She got the recognition of the top-selling female artist of the 21st century (first decade).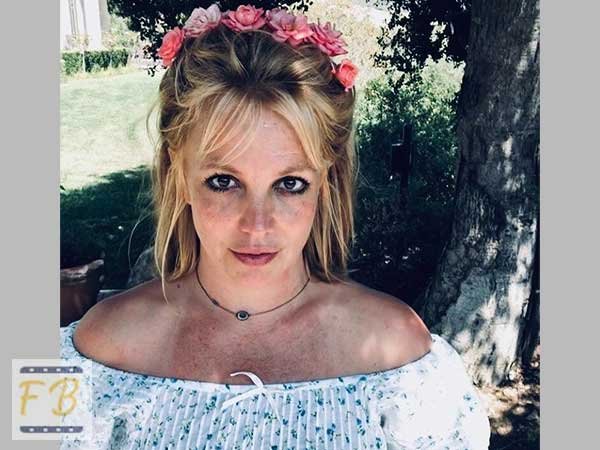 6. Selena Gomez
Selena Gomez is an all-rounder- an American actress and singer who rose to fame with the Disney TV series Wizards of Waverly Place. She even gained popularity as a designer, composer, producer, model, poetess, voice actress, and here are some other accomplishments of Disney star:
She was appointed a UNICEF Ambassador in September 2009
To date, Selena Gomez has achieved a lot of success and fame in the music industry and has sold over 22 million solo playlists and 7 million albums globally.
She even won Women of the year in 2017 by Billboard Women in Music.
Selena won the 'Independent spirit award' in 2012 by 'Glamour Women of the Year Awards'.
7. Madonna
Madonna is a famous name in the world of culture and pop music. She has ruled the music industry since the 1980s and has a prosperous career of 40 years to date.
Madonna was crowned as Queen of Pop
She has her name in the Guinness world book record as an all-time best-seller female artist.
She was ranked first in the list of the biggest music video artists by Billboard.
In 1986, Madonna was the first female artist to receive the Video Vanguard Award.
Other than that, she has won 7 Grammy Awards, 2 Golden Globe Awards, 2 Brit Awards, and 11 International Dance Music Awards.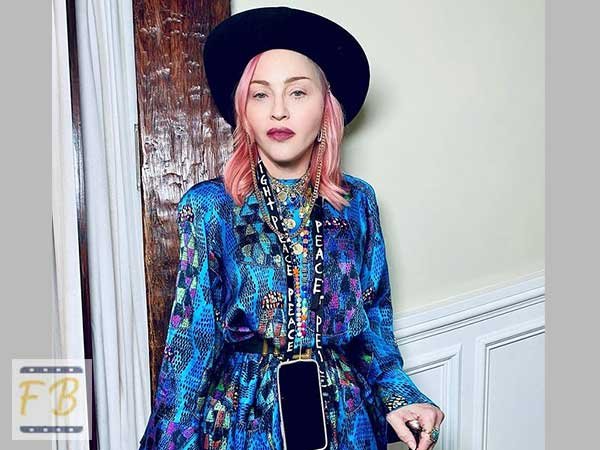 8. Beyonce
Beyonce is one of the leading female artists for the last 20 years and has sold 100 million records all across the globe making her one of the best seller artists in the music industry. Some of her achievements include:
She is the most-awarded artist at the Soul Train Awards and BET Awards.
In the history of Grammy awards, Beyonce is the most nominated woman
She is the second-most awarded person in Grammy history
She owns a total of 24 awards and 79 nominations from the Grammy Awards for her music.
9. Jennifer Lopez
Fondly known as J.Lo, Jennifer Lynn Lopez is an American actress, singer, and dancer. First Latin actress who got success in Hollywood, J.Lo began her career as a Fly Girl dancer in 1991, however, in 1993, she went on to pursue her acting career.
In 2003, she was the highest-paid Latina actress in Hollywood.
Jennifer's first album On The 6 was 8 times platinum.
She even has a thriving career as a singer, businesswoman, movie star, and philanthropist.
J.Lo is one of the wealthiest celebrities all over the globe.
Lopez is one of the most strong women worldwide
10. Katy Perry
Professionally known as Katy Perry, Katheryn Elizabeth Hudson is famous as a songwriter, singer, and television judge. She started her music career as a teenager.
Her third studio album, 'Teenage Dream' won the 2011 Juno Award for International Album of the Year.
Katy Perry rose to fame with her path-breaking single "I Kissed a Girl" in 2007.
She is one of the highest-paid actresses of 2011-2019
11. Priyanka Chopra
An Indian actress, singer, and film producer, Priyanka Chopra Jonas is one of India's highest-paid and most popular entertainers.
She is the winner of the Miss World 2000 pageant
She has won two National Film Awards, five Filmfare Awards, eight Producers Guild Film Awards, eight Screen Awards, six IIFA Awards, and two People's Choice Awards.
Priyanka Chopra went on to become the first female Indian actor to sing a song with international music stars
In 2016, she was introduced as UNICEF's newest Goodwill Ambassador.
The actress has her name in the list of Time's 100 Most Influential People
In 2016, Priyanka received the People's Choice Award for favorite actress
She started The Priyanka Chopra Foundation for Health and Education,
Recently, Priyanka released her memoir 'Unfinished' which covers the important moments of her life and career.
12. Shakira
Another name on the list of the 50 most popular women in the world is Shakira, a Colombian singer, and songwriter. She is born and raised in Barranquilla and is famous for her versatility in music.
Shakira has been referred to as the Queen of Latin Music.
She made her debut at the age of 13 under Sony Music Colombia.
She has several awards in her name- MTV video music award, 12 Latin Grammy Awards, 7 Billboard Awards, 3 Grammy Awards, and also made 6 Guinness World Records.
She was an all-time best-seller Latin artist in 2018.
13. Adele
Adele Laurie Blue Adkins MBE is one of the popular English singer-songwriters. It was in 2006 when she signed a recording contract with XL Recordings. She has several other achievements in her name:
She received the Brit Awards Critics' Choice Award in 2007
In 2008, she won the poll of the BBC Sound
She has her name in Guinness World Record as a best-selling artist of the 21st century
In 2012, she was one of the five greatest women in music by VH1.
14. Deepika Padukone
Deepika Padukone is an Indian actress and model who is known for her major contribution to the entertainment industry.
She has received 4 Filmfare Awards, 7 IIFA Awards, 3 Zee Cine Awards, and 1 Mirchi Music Awards
Deepika Padukone even appeared in the Hollywood action film 'XXX: Return of Xander Cage'
She won Crystal Award for raising awareness around mental health in Davos 2020
In 2018, she was on the list of the TIME's 100 most influential people in the world
Again in 2018, Deepika got listed in the Variety Magazine's most impactful women list.
In 2019, Deepika got the title of 'International Star who Continued to Shine on a Global Stage' by Vogue magazine.
15. Lana Del Ray
Professionally known as Lana Del Rey, Elizabeth Woolridge Grant is an American singer-songwriter. Here are some of the facts that made her so popular all across the globe:
She is known for her music style that is of cinematic quality
Lana Del Ray music has references to pop culture, particularly 1950s and 1960s Americana
She has won several awards- 'Brit Award' for 'International Female Solo Artist' and the 'ECHO Award' for 'Best International Female Artist Rock/Pop
16. Miley Cyrus
An American singer, songwriter, and actress, Miley Ray Cyrus is popular for her distinctive raspy voice. Her music covers a range of styles, from pop and country-pop to hip hop, experimental, and rock.
Miley Cyrus rose to success with her performance in Hannah Montana.
Her growth from a teen actress to a sensational artist is worth applauding.
She has won many awards in her entire career to date that includes- The Bambi Awards in 2013, two Grace Allen Awards in 2008/2009, an MTV Movie Award in 2009, a VMA in 2013 for Video of the Year, a People's Choice Award in 2010, a Young Artist Award in 2008, and an iHeartRadio Music Award in 2014.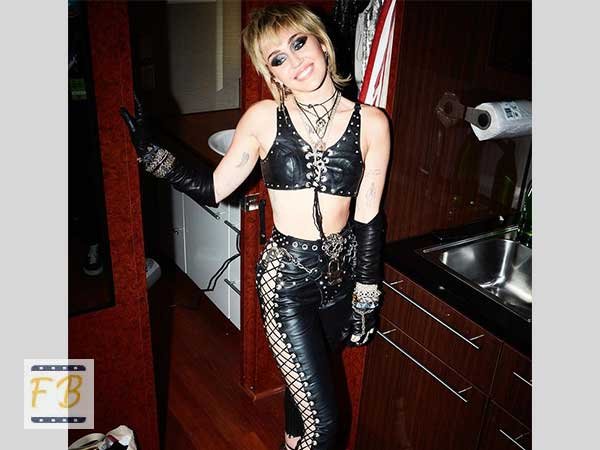 17. Kim Kardashian
Kimberly Noel Kardashian West is a really popular woman across the world. She is known as an American media personality, socialite, model, businesswoman, producer, and actress.
Kim Kardashian is one of the wealthiest celebrities across the world.
Her show 'Keeping Up with the Kardashians,' was a serious hit that was released in a total of 20 seasons that were watched for over 14 years
She also got recognition for her fashion and cosmetic business
She is one of the most prosperous businesswomen globally.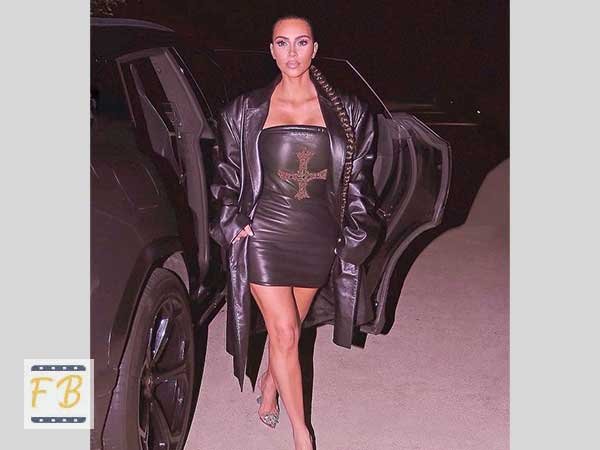 18. Cher
Cher has her name among the top 50 most popular women in the world as she is ruling the music industry for six decades.
She has received many awards- Cannes Film festival award, Emmy Award, three Golden Globe Awards, Grammy award, The billboard icon award.
She is known to be the only artist in the music industry to have a 60 years continuous career.
Cher also received an award from the Council of Fashion Designer of America and the Kennedy Center Honors.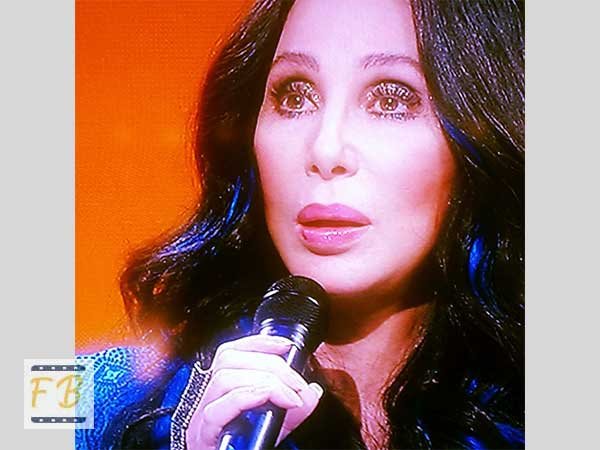 19. Nicki Minaj
Professionally known as Nicki Minaj, Onika Tanya Maraj-Petty, known, is a Trinidadian-American rapper, singer, songwriter, actress, and model.
Her 100 million records have been sold worldwide
Nicki has 12 BET awards, 6 American Awards, 4 Billboard Music Awards, 4 MTV Video Music Awards, 2 Billboard women in music Awards during the past decade.
Nicki is the first and only female rap artist to win the Best Female Hip-Hop Artist award seven years in a row.
20. Angelina Jolie
Angelina Jolie is one of the most popular women and celebrated film stars of all time. She is known for her grace, beauty, and talent. Apart from being a model and actress, Angeline Jolie is a philanthropist by profession.
For the years 2001 to 2012, she was the United Nations Goodwill Ambassador
She has won many awards including an Academy Award, 2 Screen Actors Guild Awards, and 3 Golden Globe Awards.
Angelina Jolie is known to be Hollywood's highest-paid actress.
She is mainly famous for her philanthropic work and sturdy filmography.
21. Paris Hilton
Paris Whitney Hilton, known by the name of Paris Hilton is an actress, singer, American media personality, businesswoman, socialite, model, singer, actress, and DJ.
She is a great-granddaughter of the founder of Hilton Hotels, Conrad Hilton.
Paris Hilton is the heiress of the Hilton family fortune.
In 2009, she won the Fifi Award for 'Female Celebrity Fragrance of the Year' and the Fox Reality Award for 'Innovator of the Year'.
She was even featured in the list of '100 Hottest Women of All-Time' by Men's Health magazine.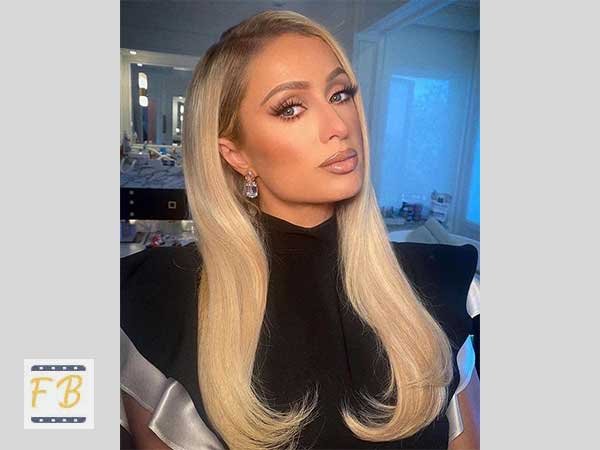 22. Emma Watson
Emma Watson rose to popularity due to her first performance as Hermoine Granger in the Harry Potter series. Lesser know that she is even an advocate, apart from that:
She was the United Nations Goodwill Ambassador for the Year 2014.
She is also known for spreading climate change awareness and fighting for women's rights.
In 2002, she won the Young Artist Award for 'Best Performance and 'Leading Young Actress'
In 2007, she won the ITV National Film Award for 'Best Female Performance'.
23. Lindsay Lohan
An American actress, singer, songwriter, entrepreneur, and television personality, Lindsay Lohan was one of the most popular teen actresses in the early 2000s.
In 1999, Lindsay Lohan received the 'Young Artist Award' for 'Best Performance
In 2004, she received the 'Teen Choice Award'
In 2006, she won the 'Hollywood Film Award' for 'Breakthrough Actress'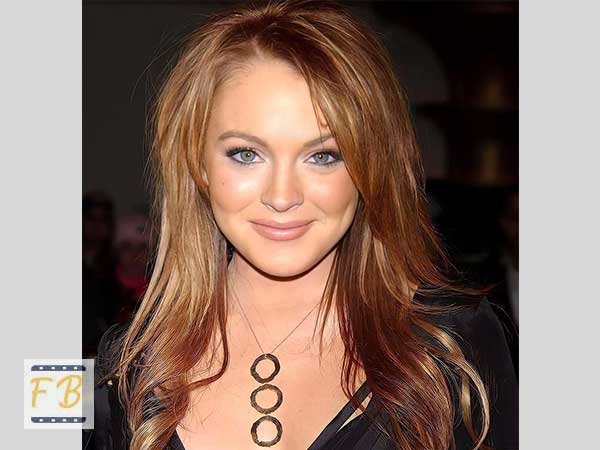 24. Vanessa Hudgens
Vanessa Hudgens got all the popularity due to her role in the High Musical series. She is currently one of the leading singers and well-known actresses.
In 2006, She launched her debut "V" and even won the 'Teen Choice Award' under the 'Choice Music: Breakout Artist – Female' category.
In 2010, Vanessa won the 'ShoWest Female Star of Tomorrow Award.'
25. Kate Moss
Professionally known as Kate Moss, Katherine Ann Moss is a model and businesswoman. She has been an inspiration for the females of today's generation. What makes her more popular across the world is:
She is one of the highest earned models in the fashion industry.
Kate Moss has been a catwalk institution for 20 years.
She rose to popularity in the mid-1990s as part of the heroin chic fashion trend and she got the fashion icon status.
26. Hilary Duff
Hilary Duff got the popularity as a teen actress for her role in 'Lizzie McGuire' and even appeared in the theatrical film 'The Lizzie McGuire Movie'.
She is not just an American actress and businesswoman but is also a popular singer-songwriter, producer, and writer.
In 2003, Hilary won the VH1 Awards for Best Breakthrough Performance.
In 2004, she even won the World Music Awards for Best Selling New Female Artist.
Hilary won the Teen Choice Awards for Choice Movie Actress in 2003 and 2004.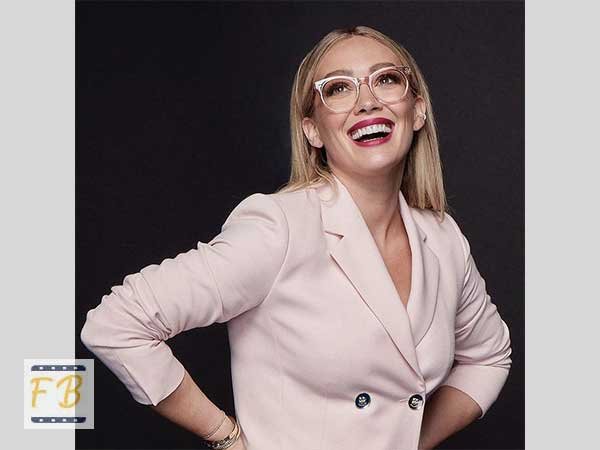 27. Demi Lovato
Another popular name on the list, Demetria Devonne Lovato, professionally known as Demi Lovato, is an American singer, songwriter, actress, as well as and executive producer.
Demi Lovato rose to popularity through various Disney TV shows and got great success.
Later on, she evolved as a full-time recording artist and got over 200 nominations in awards and six albums
In 2009, Demi received the 'Choice Music Tour Award' at the 'Teen Choice Awards' ceremony.
In 2012, she even received the 'Best Video With A Message' award at the 'MTV Video Music Awards' ceremony for her song 'Skyscraper'
28. Christina Aguilera
One of the most popular women, Christina Aguilera is a renowned American singer, songwriter, actress, and television personality. She has got fame for several reasons:
In 2010, due to her Philanthropic work, Christina was appointed as United Nations Goodwill Ambassador with the world food program
She got commercial success in the late 90s and people started recognizing her as a flourishing pop artist.
She even achieved a lot of awards including Latin Grammy, 5 Grammy Awards, 1 Latin Grammy Award, and a star on the Hollywood Walk of Fame.
She was also listed on the list of 100 Greatest Singers Of All Time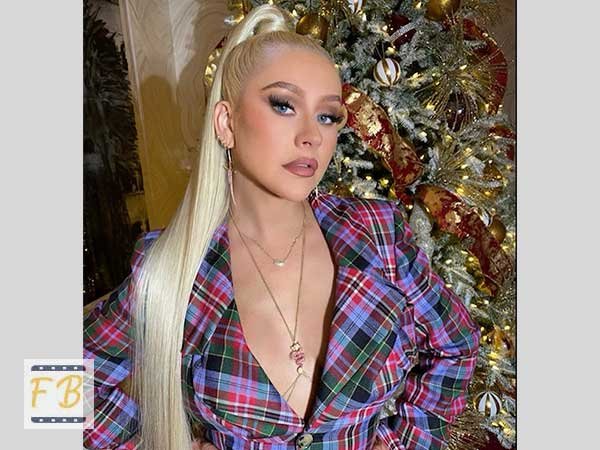 29. Avril Lavigne
She is one of the leading pop-rock artists and for 20 years, she has retained this title. Avril Lavigne who is a Canadian singer, songwriter, and actress went on to become a well-known pop artist in the 2010s.
At the age of 16, Avril had signed a two-album recording contract worth more than $2 million with Arista Records
In 2003, she received 'Grammy Award' nominations for her debut album 'Let Go'
She even won the 'Juno Award' in 2003 for her debut album 'Let Go' and another one 'Complicated'.
In 2007, Avril was ranked eighth in the Forbes list of 'Top 20 Earners under 25' due to her earnings equal to $12 million in December.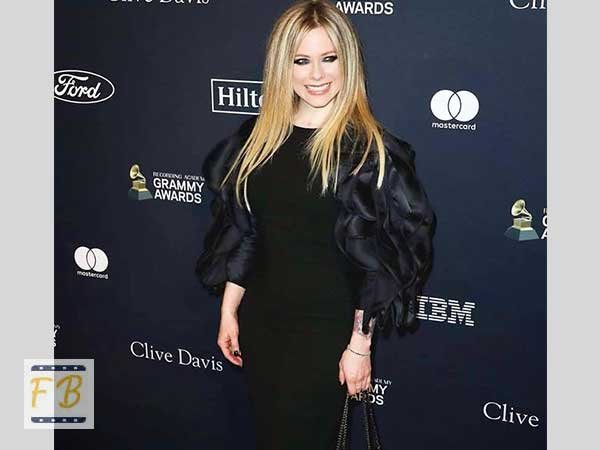 30. Megan Fox
Megan Fox is one of the superstars and that's why she has her name in the most popular women list. Officially known as Megan Denise Fox, she is an American actress and model.
In 2009, Megan won the 2009 'Teen Choice Award' in two categories and also won the 'Best Sci-Fi Actress' award at 'Scream Awards.'
In 2009, she was also rewarded for the 'Best Performance by a Human Female' at 'Spike Video Game Awards'
In 2010, Megan Fox won the 'Teen Choice Awards' under the 'Choice Female Hottie' and 'Choice Movie Actress.
Megan is also popular as a sex icon and a prominent model.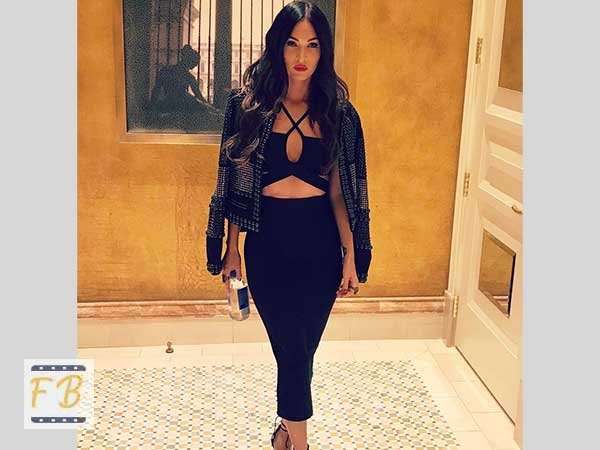 31. Mariah Carey
Mariah Carey has ruled the music industry for more than 30 years and is also popular for her amazing vocal range and register. Here are some of her major achievements and work:
Every year she manages to be at the top position in Billboard.
Mariah has her name among the richest artists
Over 15 million copies of her debut album were sold in 1990 and the songs charted the 'Billboard Hot 100' for weeks.
In 1991, she received the Grammy Award for 'Best New Artist'.
In 2000, Mariah was even given the 'Legend Award' as the 'best-selling female pop artist of the millennium'.
32. Kristen Stewart
An American actress and filmmaker, Kristen Jaymes Stewart rose to fame for her performance in The Twilight Saga film series. Kristen is not only popular for her role in "The Twilight" trilogy,
But she is also a distinguished actress and won Cesar Award for her role in 'Clouds of Sils Maria'.
In 2009, Kristen Stewart won the 'MTV Movie Award' for 'Best Female Performance' in 'Twilight.'
In 2009 again, she won a 'Teen Choice Award' for 'Choice Movie Actress: Drama'.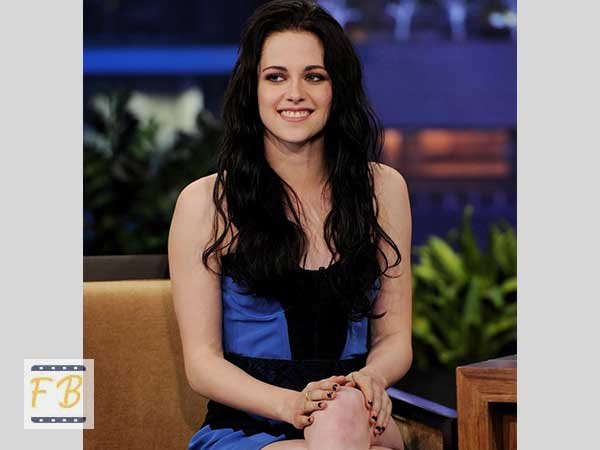 33. Alicia Keys
Professionally as Alicia Keys, Alicia Augello Cook is a very popular American singer-songwriter who is famous for her blue melodies and traditional and neo-soul rhythm.
One of the most crucial female musicians, Alicia has achieved 15 Grammy Awards.
Alicia started composing songs at the age of 12 and at the age of 15, she was signed by Columbia Records.
She is also a classically-trained pianist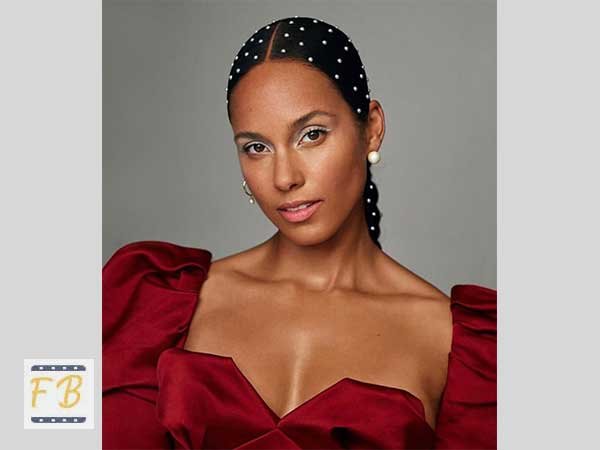 34. Jennifer Aniston
Daughter of actors John Aniston and Nancy Dow, Jennifer Joanna Aniston is an American actress, producer, and businesswoman. Jennifer started her acting career at an early age and got a lot of popularity very soon.
Jennifer is actively involved in philanthropic work such as for the cause of lesbians, gays, bisexuals, and transgender (LGBT).
In 2011, Men's Health magazine voted Jennifer Aniston the "Sexiest Woman of All Time".
In 2012, Jennifer got a star on the Hollywood Walk of Fame.
35. Jessica Simpson
An American singer, actress, fashion designer, and author, Jessica Simpson was signed with Columbia Records in 1997, at age 16.
In 2000, 2001, and 2003, three of Jessica Simpson's songs made it to the 'Hot 100 Year-End Awards' list at 'Billboard Music Awards'.
Jessica also won 2'People's Choice Awards,' 7 'Teen Choice Awards,' and a 'BMI Award.'
Her most successful album 'In This Skin' received triple platinum certification in the US.
36. Scarlett Johansson
An American actress and singer, Scarlett Ingrid Johansson is one of the popular women in the world for several reasons.
In 2018 and 2019, she was the world's highest-paid actress.
Scarlett Johansson has featured multiple times on the Forbes Celebrity 100 list.
She has become the ninth-highest-grossing box office star of all time as her films grossed over $14.3 billion worldwide.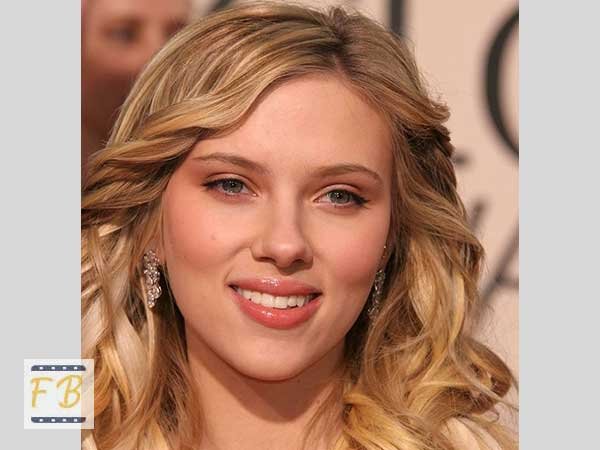 37. Marilyn Monroe
Marilyn Monroe doesn't need an introduction as she was the most popular actress, model, and singer of her time. She got the title of sex symbol of the 1950s and early 1960s.
In 1953, she won the Golden Globe Henrietta Award: World Film Favorite Female.
In 1960, Marilyn Monroe received the Golden Globe Best Motion Picture Actress in Comedy or Musical.
Her comedy film 'Some Like it Hot' is her most commercially successful film and in 2000 the film was listed as the greatest American comedy film of all time by the American Film Institute.
38. Eva Longoria
She is a really popular American actress and producer, Eva Longoria got all the recognition for her portrayal of Isabella Braña on the CBS daytime soap opera.
In 2006, she was nominated for the 'Golden Globe Award' for 'Desperate Housewives' and even received the 'ALMA Award'
In 2006, she was also named the 'entertainer of the year.'
For her service to the Latino community, Eva was named the 'Philanthropist of the Year' by 'The Hollywood Reporter'.
39. Michelle Obama
Michelle LaVaughn Obama, professionally known as Michelle Obama, is an American attorney and author. Michelle was the first woman of the United States from 2009 to 2017.
She is a veteran lawyer and an Advocate for several social programs
Michelle has also been the role model of so many women from the past decade.
Michelle Obama began her career as a speaker and an author
The book "Becoming Michelle Obama" is listed in the list of NYT bestsellers.
40. Kate Middleton
Kate Middleton got all the popularity when she started dating Prince William in 2001. She was voted the 'Most Promising Newcomer' by the newspaper 'The Daily Telegraph'; apart from that:
In 2010, Kate officially became the Duchess of Cambridge after she got married to Prince William.
Kate Middleton also got popular as a fashion icon and was an idol for many women due to her style.
She was twice voted as one of the best-dressed by 'People' magazine.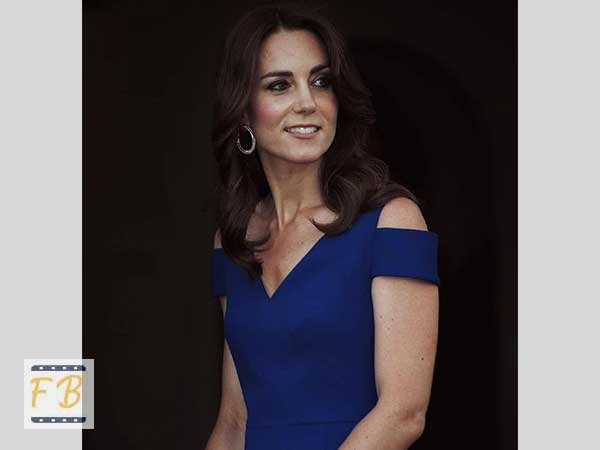 41. Jessica Alba
A teen sensation in the late 90s and early 2000s, Jessica Alba began her television and movie appearances at age 13. Apart from being an American actress and businesswoman,
Jessica Marie Alba was also the lead actress of the television series Dark Angel and she also received a Golden Globe nomination.
After her performance in a show called Dark Angel, Jessica achieved commercial success and was at the top of each list.
In 2006, Jessica was awarded MTV Movie Award for performance in 'Sin City'.
In 2008, Jessica won the Nickelodeon Kids' Choice Awards for Favorite Female Movie Star and also received another Teen Choice Award for Choice Movie Actress.
42. Carly Rae Jepsen
A Canadian singer, songwriter, and actress, Carly Rae Jepsen pursued musical theatre at the Canadian College of Performing Arts in Victoria, BC.
Jepsen received all the appreciation for her several lead roles in her high school's musical productions.
She is one of the leading pop singers of the 21st century.
She was one of the contestants of 'Canadian Idol' in the 6th season after which she started her career as a songwriter.
Singles by Carly Rae Jepsen like "Call Me Maybe" and "I Really Like You" were an international hit overnight.
43. Jessie J
Professionally known as Jessie J, Jessica Ellen Cornish, is an English singer-songwriter. She began her career at the age of 11 and earned a lot of achievements that make her popular.
In 2003, Jessie J won 'Best Pop Singer' in the TV show 'Britain's Brilliant Prodigies.'
She has even received many awards including the 2011 'Critics' Choice Brit Award' and 'BBC's Sound of 2011.'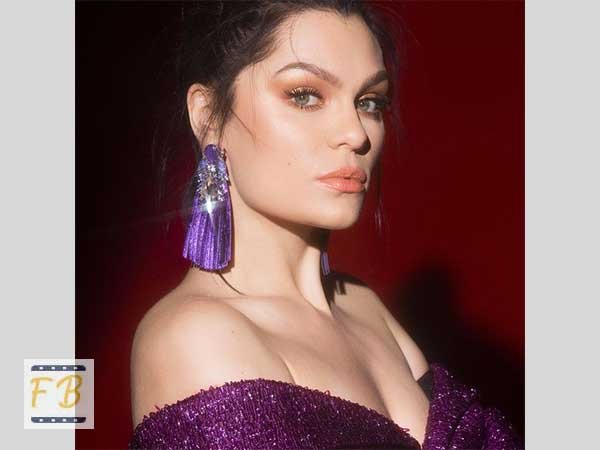 44. Heidi Klum
A German-American model, television host, producer, and businesswoman, Heidi Klum was the first German model to become a Victoria's Secret Angel.
She started her career as a model and represented several top fashion brands.
In 1988, she gained the title of first German Victoria's Secret Angel.
She even became the host of 'Project Runway.'
In 2008, she got nominated for an Emmy and won an Emmy award in 2013.
45. Kylie Minogue
Kylie is an Australian singer, songwriter, and actress. She has been a music icon and she is even popular for her fashion sense.
She came out as an inspiration for cancer survivors after she survived breast cancer and has been spreading awareness about the same.
Minogue is the highest-selling female Australian artist of all time and her songs top the charts every single time
Her 70 million records have been sold worldwide,
She has been acknowledged for reinventing herself in music and fashion
She has also been referred to as the "Princess of Pop" and a style icon by the European press.
She has received a lot of awards including a Grammy Award, 3 Brit Awards and 17 ARIA Music Awards.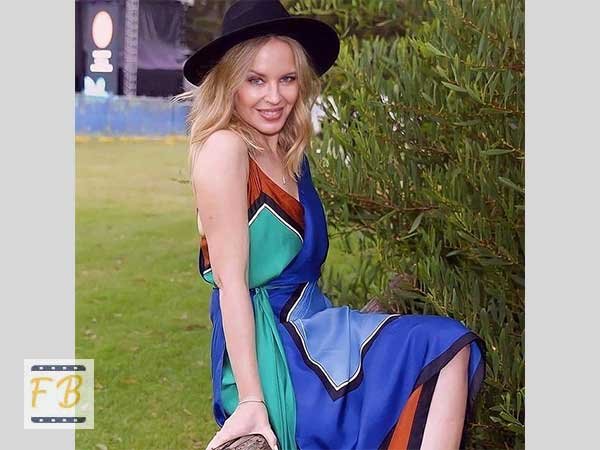 46. Kesha
An American singer, songwriter, rapper, and actress, Kesha Rose Sebert, was signed to Kemosabe Records in 2008. Soon in 2009, she got all the success and fame after featuring in American rapper Flo Rida's number-one single "Right Round".
Kesha's debut album in 2010 was a huge blockbuster.
She faced a lot of tough situations throughout her life; however, she overcame all of them and all her struggles became public in the lawsuits; the lawsuit is known as Kesha vs. Dr. Luke.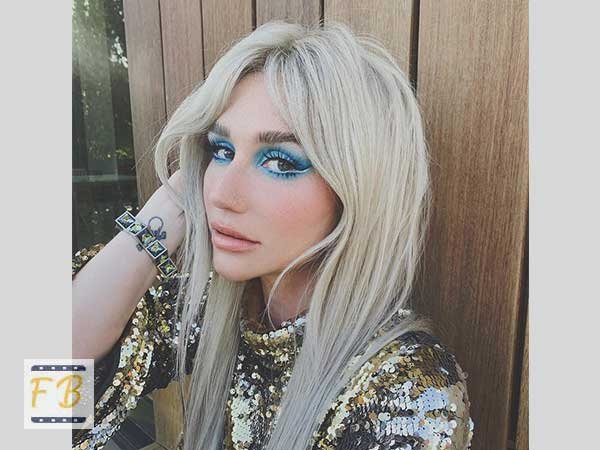 47. Halle Berry
Halle Maria Berry is not only an American actress, but she has also worked as a model and was a part of several beauty contests.
Halle Berry won Emmy, Oscar, and Golden-Globe.
She has been on the list of most beautiful women in the world for more than 20 years.
In the Miss USA pageant, she was the first runner-up and in the Miss World 1986, she stood sixth.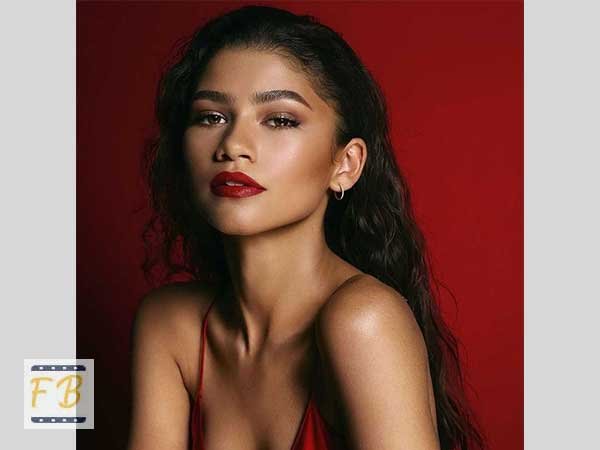 48. Hillary Clinton
Hillary Clinton mainly got the popularity for being the wife of President Bill Clinton (then) but there are several other reasons that make her one of the most popular women.
Hillary Clinton was the secretary and senator of the State of the public of America.
In 2008, she was also in the presidential race against Barack Obama.
In 2016, she again stood against Donald Trump
Hillary Clinton is even an advocate for several social causes.
49. Ellie Goulding
Ellie Goulding is one of the top songwriters, singers, and composers. After making her debut in 2010, she climbed the stairs of success.
She has always been vocal about mental health issues.
She even sings songs relating to mental health to motivate her fans.
50. Fergie
Professionally known as Fergie, Stacy Ann Ferguson, is not only an American singer and songwriter but she also got popular as a fashion designer and a solo artist.
She received the title of 'The black-eyed peas.'
She received the 'Glamour Award for the Superstar' in 2010
In 2012, she even received a Grammy award for Best Rap Song