Swaddled Your Lil Angel With These 8 Trendy Onesies!
When the sun is overhead, and the heat's not being a good friend, why not let your lil one dress to impress but still be at her comfy best? Not sure what to adorn your munchkin with? Hop onto the fashion fiesta train to learn more on how you can dress your little one for that bright sunny day with some onesies for baby girl. Be sure her smile shall radiate through just as bright or even brighter than the sun. 
1. Roses for Your Rose
One of the cutest rompers for your new-born! Roses are totally in, and who can ever do any wrong when decked out in roses. A onesie that is bedecked in roses is indeed a statement piece that demands attention, and your little one definitely doesn't deserve any less attention. A onesie like this, right from its construction to its print, makes for an ideal piece perfect for a summer's day.
2. Hello Kitty!
When it's party day or your diva's b'day bash, this onesie will surely be a cherry on the cake. With blues, yellows, and pink gracing the day, these ruffled onesies are definitely a show stopper, and it does take away the cake for the most colorful yet playful piece we have seen. This miny kitty onesie for your miny one will bring out her charm as she twirls and spins away in this uber comfortable outfit.
3. The Red Butterfly
When in doubt, go big, go bold, go red. This onesie is a head-turner, conversation starter. Just imagine your little one wearing this to a photoshoot in a park, and she blends right in with the butterflies around. The construction on pieces like this is indeed impressive, and it is capable of making a dull, tedious, mundane task into something fun, thus putting the fun in fashion.
4. Cool for the Summer
The retro aesthetic has taken over this year by storm, and for a good reason, with its prints, textures, and colors that are just immaculate, your little one in a retro-inspired romper for babies like this, oh well, get ready for all the bystander's go oooo and ahh and aww when they see her. And then colors like maroon, red, deep purple or emerald, shall only amplify her natural beauty as they are very flattering on a wide range of babies and can be styled in different ways for a wide variety of occasions.
5. Watch Her Bloom and Grow!
With an outfit like this, there isn't anything that can go wrong. Pieces like this are a staple in your lil girl's wardrobe, as it shall be that piece that she remembers and cherishes even when she is much older. With striking prints, especially blossoms, watch your girl's smiles blossom as she wears this piece. Add a bracelet or an accessory on her hand and shoes in dark brown or light yellow, and she is ready for the day. A hairband with a bow in green will also make her look just spectacular for her next day out.
6. Sweetdreams
When it comes to rest, this onesie is sure to give her comfort and have her rejuvenated for the next day. Post a hot water bath and slipped into a comfy onesie; well, that is indeed the dream. It for sure will give her a good night's sleep and have her ready for the next day, as pieces like this generally come lined with a soft toweling material on the inner side of the piece that adds to the comfort quotient. A great piece that, if you choose to dress up, shall make for an interesting outfit, a onesie like this is guaranteed to give your lil one the feeling of being wrapped in a perpetual hug.
7. Love for Your Little Heart
It's valentines day! And what a perfect way to style your little one with this onesie. Not sure how to groom her? Adore her with a fuchsia cap or footwear. A hairband is a plus or a silver-colored chain around her neck, and she is ready to celebrate her first Valentine's day with you and your hubby.
8. Polka On the Go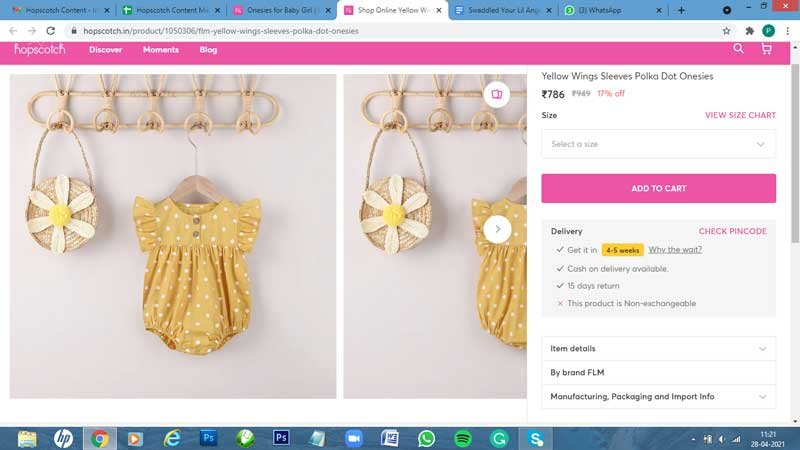 If you think you want to carry on through the day with some fusion of '90s, we've got you covered with inspo on that too! And oh, can you not already picture how adorable and cute she shall look, as she flaunts her merry and happy-go-lucky self, as she goes on to be a shining light to everyone who meets her. A fit like this does also makes for the perfect Instagram-worthy outfit.
9. By Far the Cutest Little Costume for Your Baby Girl.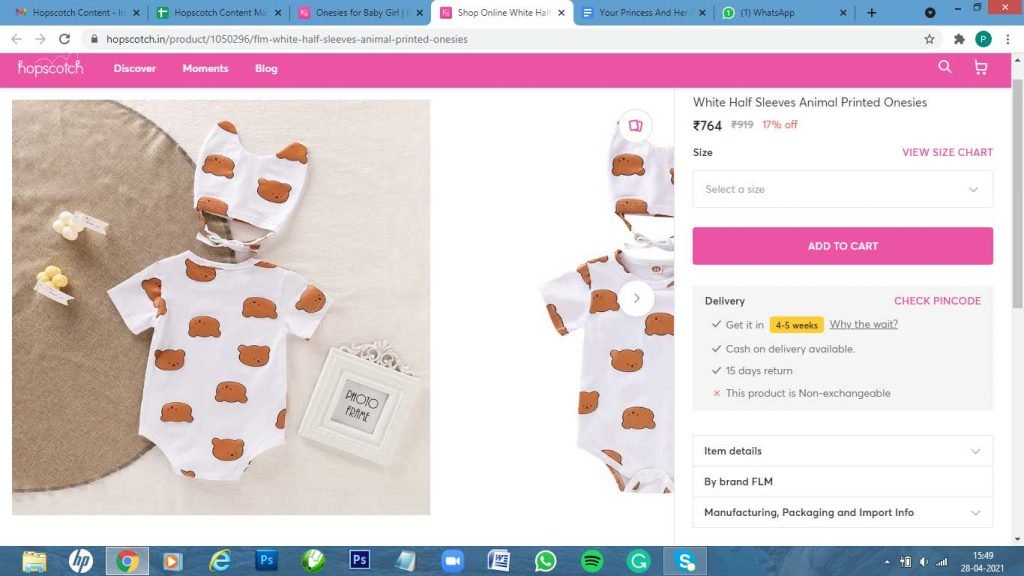 Pair this with brown-colored booties that match the cap, and you've got yourself the cutest teddy bear outfit in the game. This is, by far, the best outfit if you want to do a baby photoshoot. And also, an excellent idea for a Halloween costume! This fits dubs as a cozy nighttime suit, playdate fit, and so much more.
You sure won't like to miss out on these new lovely trends, go on, and search for onesies for baby girls online. We have already given you a little inspo, and now you can use that as a base to base off looks for your little one.