Rihanna Initiates Global Support for Farmers; Bollywood and Indian Cricketers Calls it a Propaganda, Supports Govt. of rihanna
It has been two months now and Indian farmers are still protesting. During this period, several people have come out in support of farmers and raised their voices against the government and the bill that has been implemented. There are some who are completely against this ongoing protest; Kangana Ranaut being the lead voice of those opposing the protest. She even compared the Indian farmers to terrorists who are trying to divide the nation and even called out everyone who supported farmer's protests. Diljit Dosanjh was quick to shut her up with his befitting replies in his regional language every time she tweeted something against the protest.
Something out of the box happened when Rihana, well-known Barbadian singer, posted in support of farmers on her Twitter. Following her, a few more celebs from the west raised their concern about the protest going on in India.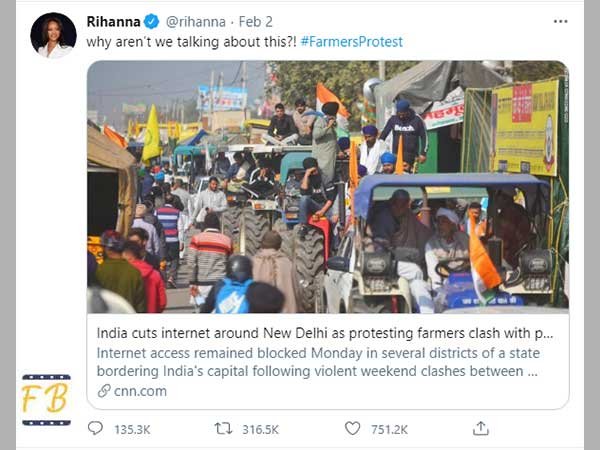 Several prominent Punjabi singers thanked the pop sensation for showing her support; on the other hand, there was Kangana Ranaut again who criticized Rihana for her unwanted support; even calling the Indian farmers terrorists. Have a look at the tweet: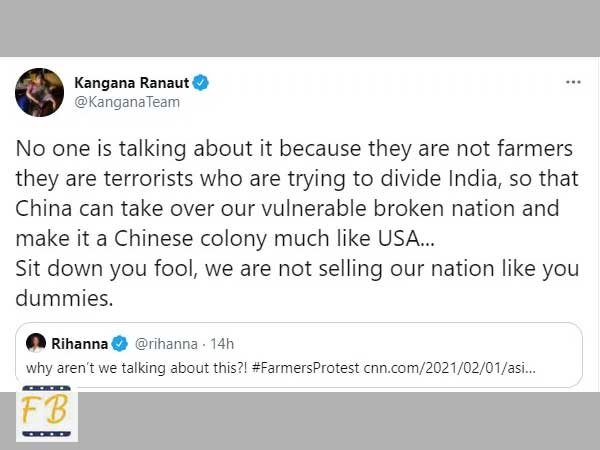 Kangana even got trolled for her wrong choice of words to express her opinions.
Later on, a few notable Bollywood superstars and cricketers came out in support of the Indian government and posted tweets about propaganda that is going on to divide the country. They appealed to people to stay calm and united in such difficult times.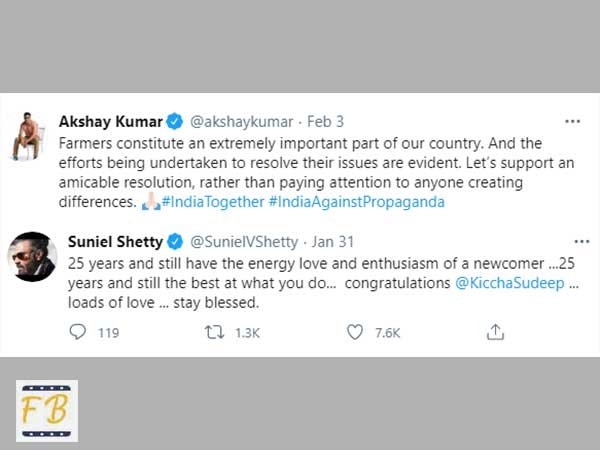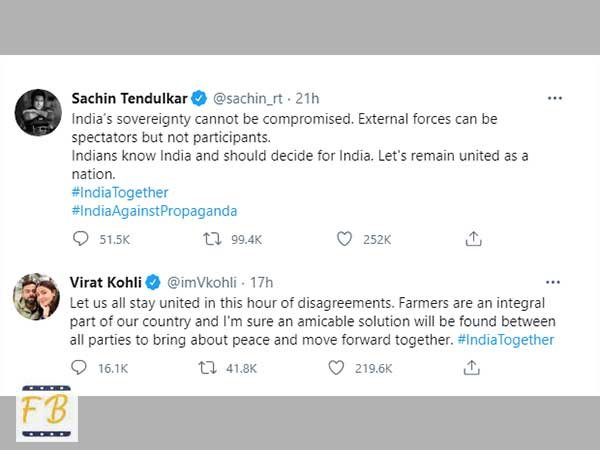 Soon after this, #spinelesscelebs and #AntiNationalBollywood was trending on Twitter. It seemed that Rihana's tweet was so strong that made Bollywood celebs and cricketers come out and speak about ongoing protests after staying mum for about two months. However, netizens have a different viewpoint on this; they are claiming these celebs to be paid by the Government to write their tweets as Akshay Kumar and Saina Nehwal tweeted the same thing that became a matter of laugh among netizens.
Now, if sources are to be believed, the reason behind Rihana's tweet is his connection with Canadian MP Jagmeet Singh. It is being speculated that Canadian top politician Jagmeet Singh, particularly known for promoting Khalistan separatism, could be behind Rihanna's anti-Indian propaganda. A few hours after Rihanna posted a tweet intruding in India's affairs, Jagmeet Singh took to Twitter to praise Rihanna.