Bollywood Celebrities Who Are Diagnosed Positive for Coronavirus
Coronavirus pandemic has taken many lives so far. Many big names have lost their lives due to this life-taking ailment. Bollywood has also witnessed cases of Coronavirus. Many of our favorite celebrities have tested positive for COVID-19. We are here revealing the names of Bollywood celebs who have been diagnosed positive for coronavirus.
We pray for the speedy recovery of everyone who has come in contact with this deadly virus. We will surely conquer and lives will be normal again.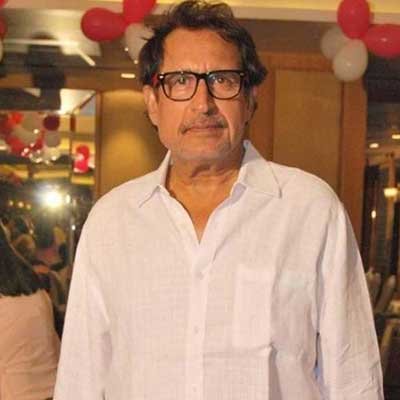 Kiran Kumar, a famous face of B-town tested positive for coronavirus lately. This 74-years old actor for the positive reports for novel coronavirus on May 14, 2020. There is a strange thing, he never experienced a symptom and only came across the fact of having the disease when he went for a minor medical procedure. The medical practitioners asked him to undergo the essential medical tests and COVID- 19 test was also the one. Even he was very shocked at getting the report to be positive. May the mighty help him fight and conquer the disease; We pray for his rapid recovery.
The baby doll singer, Kanika Kapoor was the first Bollywood member to diagnosed positive with COVID-19. Her positive report was very shocking and even caused great stress among her fans. Kanika was diagnosed positive after she returned from London. She even attended a house-party in Lucknow before testing positive. She had to face a tough time as even after starting the medication, she was not keeping well and her first four reports were positive. But by the grace of God, she found negative in the fifth report, and then she self-quarantined herself after getting discharged.
Purab Kohli is a renowned name of B-town, with movies like Rock-on and Noor, this guy made people acknowledge his caliber. He is currently living in London and tested positive with coronavirus. The entire family of Purab was diagnosed positive. However, the actor wasn't tested with a kit but his family doctor confirmed him to be corona positive. He came in contact with the disease but recovered very fast. He was having the cough and flu which prompted him to consult his condition with his family doctor who confirmed his illness as Coronavirus. Now, Purab and his family are totally out of the danger and quarantining in London.
Shaza Morani:
Shaza Morani, the daughter of Bollywood producer Karim Morani and assistant director of "Happy new year", was the other celebrity to be tested positive for Coronavirus on April 5. Shaza was in Australia before the entire lockdown thing happened. But after returning home, she went for the checkup and tested positive for the Coronavirus. She was then admitted to the hospital and her entire family was tested and quarantined.
Zoa Moran, the actress who has worked in movies like "Always Kabhi Kabhi" and "Taish", sister of Shaza Morani and second daughter of Kramin Morani was immediately tested positive after her sister was confirmed to be positive. She was admitted to the hospital along with her sister and luckily both the sisters recovered and returned home after tested negative.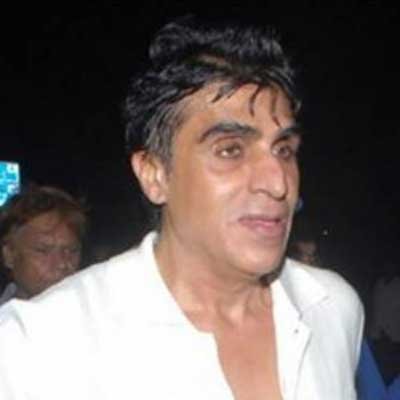 The famous producer Karim Morani was also tested positive for Coronavirus after both the daughters were reported to be positive. He has produced huge movies like Dum, Raja Hindustani, Happy new year, and more. He and his both daughters were gone under the treatment and have beaten the virus. After release from the hospital, three of them quarantined themselves and now are perfectly fine.
Amitabh Bachchan:
Amitabh Bachchan is lately diagnosed with CoronaVirus. Amitabh tweeted about his positive report on 11th July:
"I have tested CoviD positive .. shifted to Hospital .. hospital informing authorities .. family and staff underwent tests , results awaited .. All that have been in close proximity to me in the last 10 days are requested to please get themselves tested!"
As of now, he is "clinically stable" and showing progress with the treatment.
Abishek Bachchan:
Son of Amitabh Bachchan, and a popular actor Abishek Bachchan, has also been diagnosed with Coronavirus. It is a possibility transmitted from his father. Regarding this, Abhishek shared a tweet:
"Earlier today both my father and I tested positive for COVID 19. Both of us having mild symptoms have been admitted to hospital. We have informed all the required authorities and our family and staff are all being tested. I request all to stay calm and not panic. Thank you."
The medical staff has confirmed the improvement in the condition of the duo of father and son. It is stated:
"They both are in the (isolation) ward and are clinically stable. At present, they do not require aggressive treatment. They are okay with the first line of medication. They are being given supportive therapy," a hospital insider told PTI. "Their vitals and appetite are fine," the source added.
Aishwarya Rai Bachchan: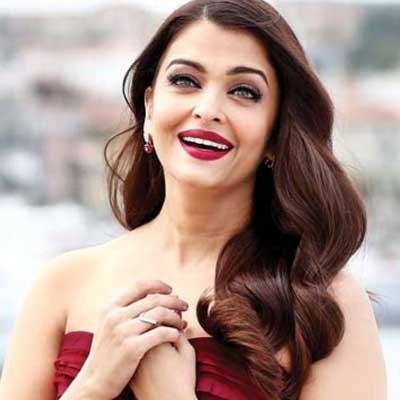 Aishwarya Rai and her daughter Aaradhya Bachchan have tested positive for COVID-19. Just after, Amitabh and Abhishek Bachchan, Aishwarya (46) and Aaradhya (8)were confirmed to be Corona positive. However, Jaya Bachachn has tested negative for the infection.
The mother-daughter duo has been quarantined in their bunglow Jalsa. All the bungalows that belong to Bachchan's namely Jalsa, Pratiksha, Janak, and Vatsa have been sealed.