Nepotism in Politics- The Facts and Figures that May Shook You
Although the word 'Nepotism' started trending in Bollywood after the unexpected death of Bollywood star Sushant Singh Rajput, it has its roots in Politics since 1947. No one talks about how nepotism in politics can shake the entire country affecting the democratic environment.
Nepotism has been strangling raw talent like Sushant Singh Rajput in every sphere and it's high time we need to talk about nepotism in politics in India; let the Bollywood Nepo Kids relax for a while.
Some of the so-called politicians who are the products of nepotism hold the powers in their hands to easily screw the country. Needless to say, we all are aware of the nepotism that is so prevalent in Congress but BJP is also giving them a tough competition. There may come a time when political space will be completely dominated by the products of nepotism irrespective of the political skills they have. Every year members of parliament carry forward their family legacy and get elected to the parliament.
Let's have a better look at how nepotism is spreading its roots in Indian Politics
Source of Nepotism in Indian Politics
Before we jump to any conclusion about which political party promotes nepotism prominently, it is important to know the source of the fire that is creating all the smoke.
This entire thing dates back to 1947 when India got its first prime minister Pt. Jawaharlal Nehru and the Gandhi family carried the legacy forward; their descendants can be still seen in the parliament.
Jawahar Lal Nehru's father, Motilal Nehru was also politically active, but India was not independent then. So, now it is clear that it was Jawahar Lal Nehru who started the saga of nepotism and the rest is history.
Nevertheless, have a look at the Nehru Gandhi Family Tree to get a better view of what's going on in the Indian Parliament.
Nehru Gandhi Family Tree
Source:https://www.bbc.com/news/world-asia-india-48391041
The members of the Nehru family went on becoming Prime Minister one after another or took hold of prominent positions. For several years, it was only Congress who won the elections and kept running the country. It was in 2014 when Congress got knocked out but there was no full stop to nepotism. In 2014, Congress MPs were 47.73% dynastic.
As it is said, you cannot survive in the race for longer without talent and the same happened with Congress when the heir of the family Rahul Gandhi joined politics and got a bad name for his dynasty.
Nepotism in Indian Politics- INC vs. BJP
On several occasions, BJP has accused Congress of nepotism and favoritism owing to the disgrace Rahul Gandhi has brought to the family. Narendra Modi was seen as the only ray of hope and the BJP even promised to liberate the country from the trap of nepotism. They promised to be a merit-driven party and not the one running on the fuel of nepotism or casteism but as political parties are known for their false promises; BJP didn't take long to prove this statement true.
BJP might be younger than Congress but is no way behind than the latter. The Lok Sabha data indicated that "BJP is no less dynastic than Congress"; the following chart says it all.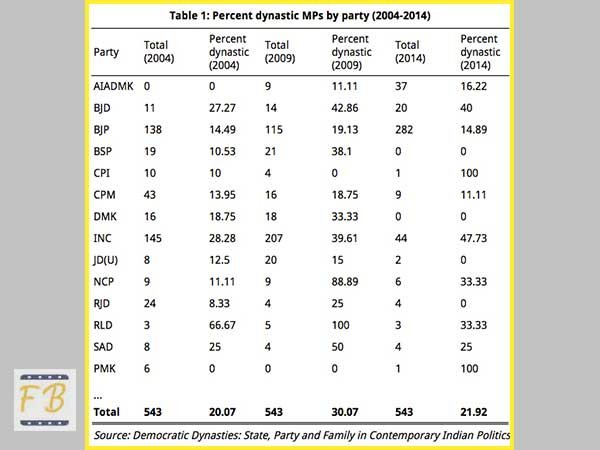 But even after all the efforts made by BJP, Congress continued to be the dominant one in promoting nepotism; in the 17th Lok Sabha, 31 out of 100 MPs of Congress were the result of nepotism, and BJP with 22 MPs out of 100 gave a tough competition. BJP has a lot of leaders and cabinet ministers as a result of nepotism; here are some of the examples:
Nirmala Sitharaman (Finance Minister)
Father-in-law- Parakala Seshavatharam (Politician and Minister)
Mother-in-law- Parakala Kalikamba (Congress MLA)
Pankaj Singh (MLA)
Father- Rajnath Singh (Defence Minister)
Piyush Goyal (Minister of Railways)
Father- Ved Prakash Goyal (Former Union Minister)
Mother- Chandrakanta Goyal (3 Time MLA)
Anurag Thakur (Minister of State for Finance and Corporate Affairs)
Father- Prem Kumar Dhumal (Ex-Chief Minister of Himachal Pradesh)
Devendra Fadnavis (Ex-CM Maharashtra)
Father– Gangadharrao Fadnavis (MLC in Nagpur)
Dushyant Singh (Member of Parliament)
Mother- Vasundhra Raje (Ex CM Rajasthan)
Her Nephew- Jyotiraditya Scindia (Rajya Sabha MP)
Varun Gandhi (MP)
Mother- Maneka Gandhi (MP)
Nepotism in regional parties is no different and they are running government like it's their family business.
In UP, there is Samajwadi Party that is run by the Yadav family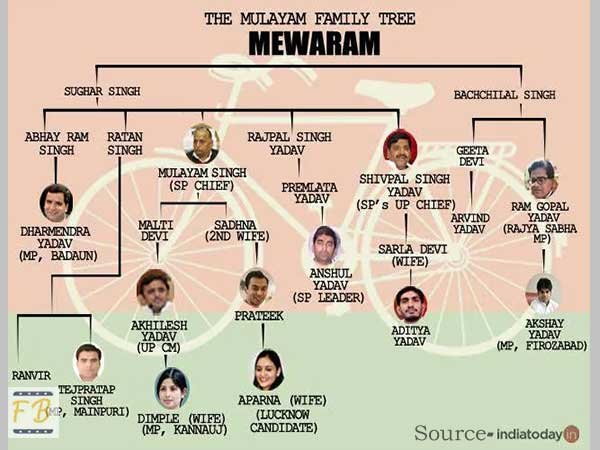 In Punjab, Badal family is ruling the area
In Tamil Nadu, it is DMK (Dravida Munnetra Kazhagam) party run by Karunanidhi family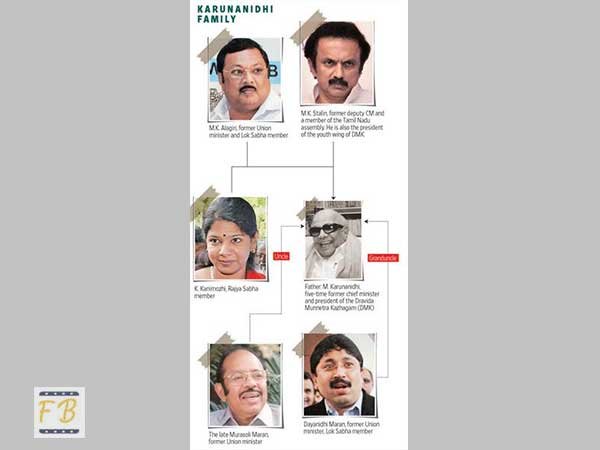 In Bihar, its RJD, Yadav family
In Maharashtra, we have Pawars and Thackerays and the list goes on.
After knowing all the facts and figures about Nepotism in Indian Politics, now, you decide if the elections we vote in are completely democratic.