Top 15 Movies that Redefined Bollywood Over The Last Ten Years- A Decade To Remember
During the last decade i.e. 2010-2019, Bollywood witnessed both the best and the worst of times. Without a hero or heroine, the content was the driving factor for the success of a film and that's what we as an audience expect from the industry i.e. to produce content-driven films.
Movies like Zindagi Na Milegi Dobara, Rockstar, Barfi, Kahaani, we saw every genre from intelligent to entertaining. All that filmy stuff made the decade unforgettable for the audience.
Let's have a look at the top 15 Bollywood movies that made their contribution in making the last decade memorable:
Zindagi Na Milegi Dobara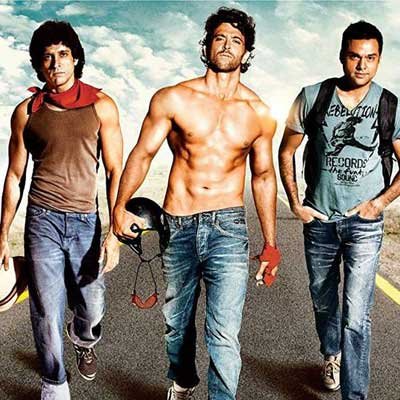 Zoya Akhtar's directorial was the perfect mix of romance, glamour, inspiration, and great performance. Even the storyline was just based on the common topic of friendship, Zoya's powerful storytelling resulted in a superlative travel film that teaches us to live in the present without being didactic.
My Name is Khan
It was 'My Name is Khan' that got Shahrukh Khan the recognition he was looking for. Not only his, but it was also the best work of Karan Johar whom we don't expect to deliver films like this. Apart from the SRK-Kajol chemistry, this film received appreciation for throwing lights on the misstated aspects of Islam.
Rockstar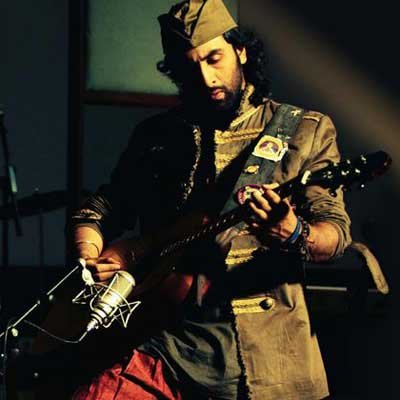 Rockstar can be surely called one of the finest performances of Ranbir Kapoor. He played a singer in the movie and showed how a struggling artist works upon his skills after his heartbreak. With Mohit Chauhan's husky voice, strong storytelling, and Ranbir's exceptional performance, the movie came out as a cult classic.
Queen
A young girl's journey to independence, Queen taught the girls to live life to the fullest even if your fiancé walks away from the wedding at the very last moment. The movie is undoubtedly Kangana's best performance and bagged her National Award for Best Actress for that year.
Gangs of Wasseypur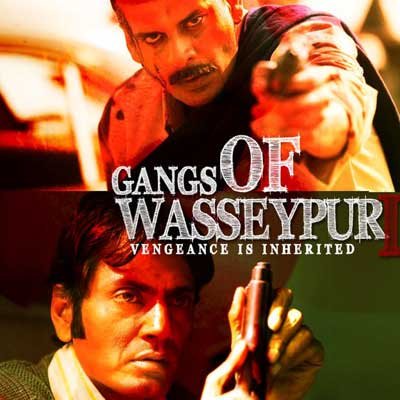 The film redefined the gangster era with the storyline based on revenge and betrayal. The involvement of some notable characters, slang dialogues, and regional music are the driving factors behind the success of both the parts of the movie. From direction, narration, music, cinematography, acting to the screenplay, everything about this movie is worth remembering. And who is unfamiliar with that dialogue, "Beta, Tumse Na ho payega".
Kahaani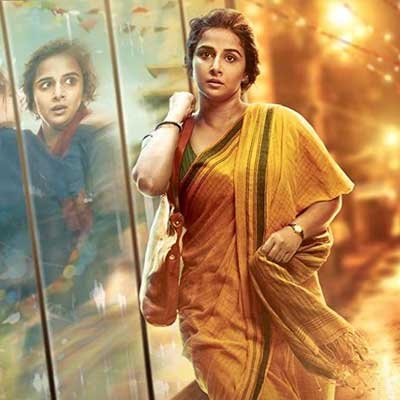 Kahaani, a thriller movie with a female in lead proved it doesn't always need a male lead, romance, dance, or action for a movie to leave a mark on the audience. Such movies are made in decades where they can actually be called a female-oriented with no women doing an item number.
Vicky Donor
Even in 2020, the topic of sex is taboo but it was Ayushman Khurrana who dared to do a film centered on sperm donation. It wasn't a usual romantic comedy but the relatable dialogues and perfect portrayal of Punjabi and Bengali stereotypes made it more fun to watch.
Haider
Vishal Bhardwaj's version of Shakespeare's Hamlet aptly narrated India's socio-political climate. Haider can be surely called one of the best Bollywood movies of all time and one of Shahid and Tabu's finest performances. The script was well-executed and the adaptation was so perfect that you will feel connected to it.
Dangal
Amir Khan is known for giving importance to the story and not his stardom and the same is with Dangal where the film is centered on the motivating story of the Phogat family. The movie soon crossed the Rs 2,000-crore mark at the global Box Office making it the biggest blockbuster of the decade.
Dear Zindagi
It is one of my favorites; Dear Zindagi talks about mental health; the concern of today's generation. You can also call it a female-oriented Hindi film as Alia Bhatt carried the whole thing on her shoulders as Shahrukh, a mentor to her, just did a special appearance, as. Director Gauri Shinde gifted us with her best work with the most important life lessons and that song 'Love you Zindagi' should be a must in your playlist.
Udta Punjab
I think the only movie on a societal or serious topic that was entertaining as well. Udta Punjab is based on a very serious topic i.e. drug problem in Punjab. The movie got so much appreciation for the script, music, execution, and the performance of its entire star cast- Shahid Kapoor, Alia Bhatt, Kareena Kapoor, and Diljit Dosanjh.
Raazi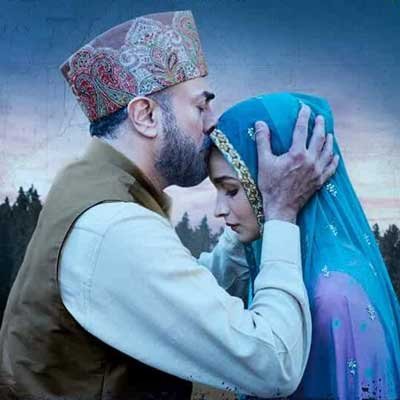 Bollywood is always ahead in making patriotic films but it always turns out to be one based on Jingoism and not Patriotism. But with Meghna Gulzar's Raazi, things were different; Alia Bhatt showed her brilliancy in playing the role of a spy and reminded us that how we should keep our country above everything.
Gully Boy
Zoya Akhtar's directorial Gully Boy brought Indian gully rap into the limelight that was ignored for so long. Ranveer and Alia go on a journey to explore the underprivileged slums where the male character lives a poverty-riddled life every day. The film encourages natural representation of friendship, romance, and financial inequality so that it nowhere smelt of tokenism.
English Vinglish
English Vinglish is the one film that showcases the life of Indian Housewives and mothers. Shashi played by Sridevi, will take you along on a journey of a homemaker who is always teased for her poor English skills. I don't think anyone else could have depicted the problems faced by a domesticated woman better than the legend Sridevi.
The Lunchbox
An unusual romance or friendship that was triggered due to a mistake made by a Tiffin carrier service, The Lunchbox movie doesn't have a typical ending but that what makes it worth watching time after time. Irrfan Khan and Nimrat Kaur's natural acting skills are what we audience crave for as that is more relatable.