Many Bollywood Actresses Become Dusky To Fair. What's The Secret?
The complexion is the major concern in India, especially for Women. In India, being fair is the key to success and women are being raised to believe that beauty is all about Fairness. If you want to be an actress in Bollywood, being fair must be the first thing in your task list. There are many actresses who stated that; they have struggled because of their dark and dusky complexion. Hence, to set their foot in the industry, they underwent many skin treatments.
There are many actresses who started their career with the dark and dusky complexion and now appeal the masses with incredible looks along with a fair complexion. Here is a list of actresses who underwent skin whitening treatment to enhanced beauty.
Kajol is the perfect example of a dusky beauty. She is the most talented actress in Bollywood and delivered marvelous performances with her acting skills. She went for a skin whitening treatment and results are clearly visible. However, she refuses that she got medical help and says it was a home remedy.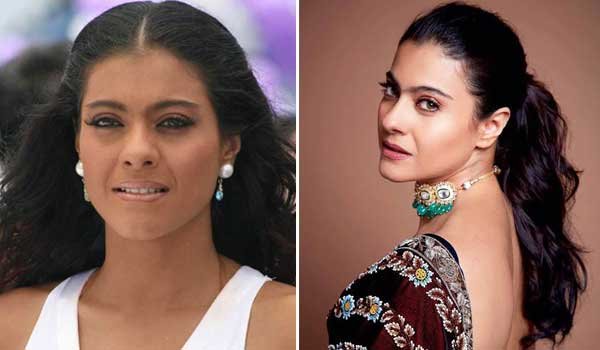 Shilpa Shetty is also one of the actresses who entered in Bollywood with dark and dusky complexion but now appealing the audiences with great fair complexion and beauty. She credited the Yoga and pregnancy for her fair complexion. Moreover, she got the nose job which is clearly visible.
Bipasha Basu had a very dusky skin tone and she is very proud of it. She stated once that; "I am dark-skinned and am proud of it. This dusky beauty was voted as the sexiest woman in Asia for the years 2005 and 2007. However, recently she got the skin treatment and get the two shades fairer skin.
Priyanka Chopra is a successful Bollywood actress, an ex-miss World, and a pop sensation. This busiest actress of Bollywood has undergone many treatments and Skin lightening treatment is one of them. It is clearly visible and you can notice it while comparing the recent and Miss World day's images. She is now a global star and married to international singer Nick jones.
Deepika is a talented beauty and has a dusk skin tone since she entered the industry. She is the latest Bollywood actress who has undergone skin lightening procedure. Her gorgeous features looks beautiful both with her new fair skin and her former honey hue.
Rekha is an ever-green actress and ruled the Bollywood with incredible acting skills and performances. But she has transformed herself from a dusky duckling to a gorgeous swan. When she entered in the industry she had a dark-complexion, chubby teenager. Later, she went for much cosmetic surgery and when she was on her peak of career, she went the skin treatment and grabbed the attention of masses.
Chitrangada Singh is one of the hottest actresses of Bollywood and had taken hearts with her stunning darkish looks in the movie Desi Boyz. However, despite having a sensual feature, she couldn't resist herself from going skin whitening treatment.
The Dream girl of Bollywood, she was once the most gorgeous woman of Bollywood and still praised for her elegant beauty. She also couldn't save herself from fair skin syndrome and went for skin whitening treatment.
Sridevi was the most popular Diva in Bollywood. This late actress was very conscious about her looks, as a result, she went to various treatments like cosmetic, nose surgeries and skin whitening treatment.
As we can see there is a big list of Bollywood actresses who opted for fairness treatments at different stages of their lives. B-town actresses are known for demolishing taboos, then why the skin whitening and lightening was that necessary for them, is still a riddle. It may be the inferiority complex that society has given to every dusky girl out there. We all know Indian skin tone was never fair, it is not our genes and we are supposed to be a light to dark brown with mostly olive or gold-yellowish undertones. Well, it is not debated on colorism. Here we are discussing how our beloved Bollywood beauties enhanced their skin tones from medium or deep to fair. It is definitely not an overnight miracle or magic of home remedies, there is something deep about it. No doubt, their lifestyle is much more lavishing and they care for their looks way more than a common person does, but this can improve the quality of your skin but cannot give you a skin that is way lighter than the original shade.
So, Let's see how our favorite women of Bollywood have achieved lighter skin.
What is Skin Whitening?
Skin is a science and it has its own mechanism that is needed to be altered to achieve the desired skin tone. "Melanin" is an agent that determines the color of your skin. More the melanin, darker the skin. However, the quality of Melanin determines the health of your skin. Melanin is produced by a cell called melanocytes. The melanin production varies from person to person, so is our skin-shades and it is all-natural. But to disturb the melanin production you need to go against nature and find your own synthetic way.
Talking about skin whitening, we can say that; skin whitening treatment are used to deal with a number of skin issues such as freckles, age spots, scars, moles, acne, birthmarks and it is also used by people who won't have fair skin.
What all methods are used for skin lightening by Bollywood Celebrities?
Bleaching creams:

Skin bleaching is used to control the discoloration of the skin. Also, it evens out the skin and thus used by almost every second B-town member. But the effect of it is not permanent. It is a regimen that is needed to be followed. It is one of the most inexpensive treatments for skin lightening. However, the results of it aren't drastic.


S.NO.

Name of Product

Attributes
1.
Niconi D- Tan Ammonia Free Oxygen Face Bleach For Dry & Sensitive Skin>

Different variants for oily and dry skin are available
Causes no irritation
Rich in kojic, milk, arbutin, special buffers and pH technology

2.
O3+ Meladerm Vitamin C Gel Bleach for Skin Whitening and Hair Lightening (96g)


Formulated with Enriched with Ammonia Pursulphate
Best for sensitive and acne prone skin
Works best to treat tanned skin

3.
VlCC Insta Glow Diamond Bleach, 402g

Enriched with diamond bhasma
Removes tan and dead skin cells.
Comes with pre and post bleach cream

4.
Oxy men Life Natural Radiance 5 Crème Bleach

Best for men
Includes pre breach cream
Forms a protective layer on skin

5..
Mystiq Living – Anti Pigmentation and Dark Spot Remover Cream

Ayurvedic formulation
Rich in Vitamin C, Vitamin E And Hyaluronic Acid
Dark spot remover




Fading creams:

The fading creams contain the bleaching agents that gradually work on your skin to make it a few shades lighter. The fading creams usually focus upon the hyperpigmentation by reducing the melanin production on your skin. Such creams can completely or partially fix the age spots, acne scars and other discolorations resulting in an even skin tone. The creams used by B-town actress can only be obtained with a prescription from a renowned dermatologist. They cost more than the one-year salary of a common man and thus the skin of celebrities is as radiant as our dreams and as tight as our budget (pun intended). Prescription lightening creams contain hydroquinone and corticosteroids (a steroid medication), which acts as lightening agents. Mercury; another chemical used in whitening creams that is banned in several countries.




Chemical peels:

Chemical peels are the trendiest skin whitening treatment that is quite a long process but ensures the longevity of fairness. It is done in a number of steps. A chemical peel is basically a process of skin-resurfacing. In the process, a chemical solution is applied to the skin to remove the top layers of the skin and exposing the lighter skin layers. And, the skin that forms after a chemical peel is smoother, fairer and youthful. It is also used to treat wrinkles, skin discoloration and scars — generally on the face.

The depths of Chemical peels vary — light, medium or deep — it totally depends upon the results that you desire. Depending on your desired results, a different combination of chemicals is used for different chemical peels. However, the Deeper chemical peels have more dramatic results, but it takes time in skin recovery. So this expensive method is another way of Bollywood people to lighten their skin.




Laser treatment:

The most popular skin lightening treatment among Bollywood actresses is the Laser treatment that is one of the costliest skin lightening treatments of the time. In this process, the short-pulsed concentrated beams of light are targeted on the skin to break and remove the uneven, darker, irregular, unwanted or damaged skin. It further enhances the growth of fresh skin cells and thus giving the lighter skin. Laser treatment is one of the effective ways to get rid of hyperpigmentation problems such as chloasma, liver spots, melisma, age spots, and dark skin due to the excessive production of melanin. It breaks the melanin into tiny microscopic particles and it is removed from the body by different paths such as the natural defense, circulation, and excretory system.

After the first session, the beam of light makes the melanin to form a dark crust on the surface of the skin and it gradually sheds way. The time may vary as per the intensity of the melanin production on that part of the skin. To get the proper results it usually takes 3-5 laser sessions.
Bottom line:
It is a topic of debate that to what extent skin-whitening to be promoted. We leave the conclusion-part on you. But, if age is just a number then skin-tone is just a shade– A shade that God has given you from millions and billions of his colors. So, whatever skin-tone you have, you can definitely rock the world with it- the self-confidence is the key. Hopefully, the stigma would fly away one day and all colors would be equally respected throughout the world.
Cherish your inner beauty and work on your personality as there are many other important dreams are waiting for you than that of "fair skin".