Know What Bollywood Star Kids Have to Say on Nepotism
Since the unfortunate incident of Sushant Singh Rajput's death happened, Nepotism has become the talk of the tinseltown. Audiences have been calling out star kids like Alia Bhatt, Sara Ali Khan, etc., responsible for Sushant's untimely death.
Even Kangana Ranaut openly talked about how undeserving star kids get more limelight than the talented actors owing to the fact that they are outsiders. She was the one who started the never-ending controversy by calling out Karan Johar the 'flag-bearer of nepotism' on one of the 'Koffee with Karan' episodes.
So many popular Bollywood celebs have faced the heat of nepotism and have shared their views as well; however, this time star kids have open up about their thoughts on nepotism in Bollywood, have a look at what they have to say:
1. Sara Ali Khan
Daughter of Saif Ali Khan and Amrita Singh, Sara Ali Khan has accepted the existence of nepotism in Bollywood. However, she believes that it's only your hard work that can make you stay in the business for long; here is what she said to India Today:
"I definitely believe that knowing people in the industry does help. That's not a fact that I can run away from. I've often admitted to the fact that the biggest advantage of nepotism is the fact that we have easy access to people. I can call up Karan Johar without doing any film. I can go to Rohit Shetty's office. So these are privileges I'm well aware of."
2. Tiger Shroff
Son of legendary actor Jackie Shroff, Tiger Shroff made a mark in Bollywood for his dance moves, action stunts and chiseled abs. Once in an interview he gave to GQ Magazine, he told that:
"Had there been one, I wouldn't have got it anyway."
3. Ananya Pandey
Ananya Pandey got herself badly trolled when she said her father struggled a lot as he has never been to 'Koffee with Karan' or hasn't done a Dharma Film, that is what she calls the struggle of a star kid.
"When people hate on me for nepotism, I'm not going to shy away from saying that I'm Chunky Pandey's daughter. My Dad has worked really hard and he's still working. My Dad never did a Dharma film, my Dad never went on Koffee with Karan. It isn't as easy people say it is. Everyone has their own journey."
4. Alia Bhatt
Not every nepo kid accepts the fact that they get everything served on the plate and don't have to struggle a lot to get big banner films and the same happened with Alia. She denied the existence of nepotism and said that makes no sense for her.
"I want to punch all those people who say that star kids have it easy because it makes no sense. The way the world is today, either you have it or you don't."
5. Sonam Kapoor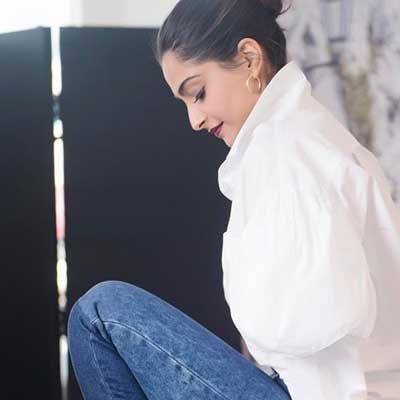 Sonam Kapoor keeps getting trolled for her dumb statements and this time she used petty tactics to defend her privilege as a star kid; here is what she posted on Twitter about nepotism:
"Today on Father's Day I'd like to say one more thing, yes I'm my father's daughter and yes I am here because of him and yes I'm privileged. That's not an insult, my father has worked very hard to give me all of this. And it is my karma where I'm born and to whom I'm born. I'm proud."
6. Kareena Kapoor
Kareena Kapoor finds nepotism overrated and she has a lot to say about nepotism in Bollywood, here is what she said once:
"A lot of things seem out of context. Doesn't nepotism exist in every possible field? But nobody addresses that. In business families, the son takes over the business. A politician's son takes over his place. These are not considered nepotism but in the industry it makes for a nice read. Also, not many star-kids have achieved what their parents have. So I don't understand why people are going on about it. Basically, the industry is a ruthless place. It's about talent and survival of the fittest. Otherwise, a lot of star kids would've been No.1 stars in our country."
She also added,
"If there's Ranbir Kapoor, there's also Ranveer Singh who's not from the industry. So honestly, nepotism is overrated. More than in business, more than in politics, in the industry, it's your hard work and talent that will take you far. That's exactly the reason why Kangana Ranaut is considered such a great actress. And she's not from the industry. If there's Alia Bhatt, there's also Kangana. It's not only about star kids."
7. Arjun Kapoor
Son of producer Boney Kapoor, Arjun Kapoor even shared his take on nepotism; he said nepotism is there in every field, however, everyone gets only a single chance. According to him, talent is the biggest qualification and even if Bollywood welcomed him because of his dad but after that it is between him and the audience.
"No one buys a ticket or offers work based on your surname."
8. Ranbir Kapoor
Ranbir Kapoor, son of Rishi Kapoor and Neetu Kapoor, the fourth generation in the family of actors openly accepted nepotism and called him fortunate enough to get the opportunity because of his filmy family. He once said:
"It exists everywhere but more so in the film industry. But how I see it, I can only speak of my family. I believe my great grandfather worked really hard to give his children an opportunity in their professional life. I would like to work hard for my children so that they get the right opportunity, platform, the right first film. After that, it's about your talent. So, yes, honestly, it does exist. I am a disarming product of it."
9. Varun Dhawan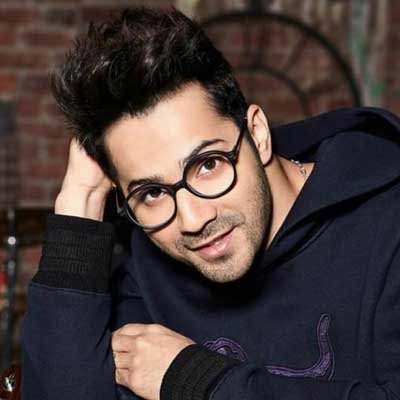 Another nepo product, Varun Dhawan, son of David Dhawan, preferred to stay quiet on the topic of nepotism in Bollywood. When asked if it exists, he said:
"I don't think so. I don't want to talk much about it."
10. Janhvi Kapoor
Daughter of legendary actress Sridevi and producer Boney Kapoor, Janhvi Kapoor has a different take on nepotism. She once said:
"I can't let it bog me down because I know there are people out there who would kill for this opportunity. I understand their feeling of being cheated a little bit. And it won't go away until I prove myself worthy."